Vascular Medicine in Maryland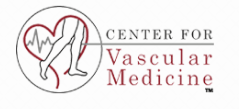 At Center for Vascular Medicine, we are committed to helping each of our patients find the right treatment to alleviate their symptoms and improve their health. Center for Vascular Medicine has seven conveniently located centers throughout Maryland. We incorporate state of the art technology, the latest techniques, advanced diagnostic, and interventional medical technology to deliver the treatment our patients need. We offer a full range of non-invasive and invasive treatments that can typically bed performed in our outpatient centers. Our team of vascular specialists works in coordination with local hospital emergency centers for patients who have experienced strokes, blood clots, and other vascular disorders.
Services at Center For Vascular Medicine
Our goal is to find perform effective treatment for those in need. Due to our experience and advanced technology, we are able to diagnose and treat a wide range of vascular issue in-house. Please read below for some of the services we offer at the Center for Vascular Medicine. Diagnostic Services
Arterial and Deep Venous Consults
Vascular Ultrasound
Doppler Ultrasound
Ankle Brachial Index (ABI)
Pulse Volume Recording (PVR)
Angiography
Intravascular Ultrasound (IVUS)
Vascular Procedures & Treatments
Stents
Angioplasty
Laser Atherectomy
Thrombectomy
By-Pass Surgery
Genetic Medication Therapy
Dialysis Access Monitoring & Procedures
Vein Mapping
Placement of A-V Grafts and Fistulas
Assessment of Malfunctioning Access Site
Temporary Dialysis Catheter Placement
Declotting of Occluded Access Site
Fistula Maturation
Percutaneous Endovascular Revisions
Routine Monitoring at the discretion of the referring physician
Schedule A Consultation
If you would like to learn more about Center for Vascular Medicine, contact our office. We have convenient locations in Greenbelt, Prince Frederick, Siver Spring, Glen Burnie, Annapolis, Fairfax, and Waldorf. Patients call 888-702-2711 to schedule a consultation or schedule a consultation online. We look forward to helping you find relief from your symptoms and getting the treatment you need to improve your health.