Greenbelt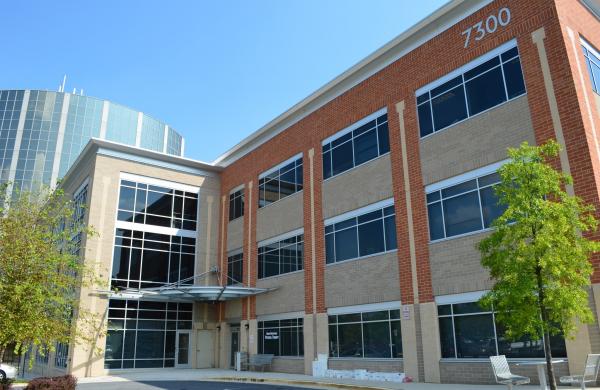 Center for Vascular Medicine is here to guide and effectively treat you. Our expertise can help in the diagnosis and treatment of deep venous and arterial diseases of the pelvis and lower extremities. Information about our comprehensive care center in Greenbelt, Maryland:
Ample Parking
Within a short commute of numerous activities, eateries and outdoors recreational areas, including the Greenbelt Dog Park
Easy access by way of the Baltimore Washington Parkway from both Greenbelt Park and Eleanor Roosevelt High School.
Services all of Anne Arundel County including Beltsville, College Park, New Carollton, and Bowie, MD.
Services include: Consultation, Venous and Arterial Procedures
Treatment of Pelvic Congestion Syndrome (PCS), May-Thurner Syndrome (MTS), Deep Vein Thrombosis (DVT) and Peripheral Arterial Disease (PAD)
Accredited Vascular Testing Center
Center for Vascular Medicine has been granted a three-year term of accreditation in Vascular Testing in the areas of Peripheral Arterial Testing by the Intersocietal Accreditation Commission (IAC). Accreditation through the IAC is a "seal of approval" that patients can rely on as an indication that the facility has been carefully critiqued on all aspects of its operations considered relevant by medical experts in the field of Vascular Testing.
The Center for Vascular Medicine is conveniently reached by heading south on the Baltimore Washington Parkway. When you see Eleanor Roosevelt High School on the left, take the Hanover Parkway exit, located just past the CVS on the right. Turn right onto Greenway Center Driver, and follow the road around, making a sharp left turn as the road curves. The three-story building on your right is 7300, and it is located directly in front of Willy K's restaurant and the Holiday Inn Washington.
Starting at Greenbelt Park, head south on the Baltimore Washington Parkway. Take the exit for Riverdale Road. Turn left onto Riverdale Road. Continue forward for 2,000 feet, and take a left onto Auburn Avenue. Auburn Avenue will be just past the slight curve to the right on Riverdale Road. Continue on Auburn Avenue, and turn right onto Good Luck Road. Continue forward, and go under the I-495 overpass. Take a left turn onto Hanover Parkway. Continue until you pass the Schrom Hills Recreation Center on your right. Take a left on Greenway Center Drive toward the Greenbelt Dog Park. Our clinic is located on the left side of the road.
Talk with a staff member at (301) 486-4690 to learn more about our services and our locations.
Address:
7300 Hanover Dr.
Ste. 104
Greenbelt, MD 20770
Hours:
Monday - Friday
7:30am - 4:30pm
Contact Us:
Phone: (301) 486-4690
Fax: (301) 441-8809