Why is Vascular Treatment Important?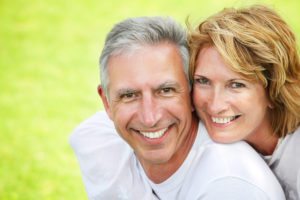 Nearly one million Americans die of cardiovascular-related diseases every year and half of those deaths are caused by vascular conditions outside of the heart, such as in the upper extremities or legs. Early diagnosis is key for effective treatment. Center for Vascular Medicine provides screenings and diagnosis of vascular conditions.
With several locations throughout Maryland and Virginia, Center for Vascular Medicine is the convenient go to medical center for help with your vascular concerns. With advancements in modern technology, many vascular treatments are now non-invasive and can be performed on an outpatient basis.
Our Center for Vascular Medicine has a team of highly trained vascular specialists that work together to build our patient's personalized treatment plans. Through comprehensive screening diagnosis and a full range of treatment options, our doctors will help you address your vascular concerns.
Vascular Conditions
Aorta Disease
Carotid Artery Disease
Deep Vein Thrombosis
Peripheral Arterial Disease
Renal Vascular Disease
Upper Extremity Vascular Disease
Vascular Pelvic Pain Disease
Comprehensive Vascular Services
To help our patients appropriately address their vascular condition, we offer a full range of treatment options. With your doctor, you will form a comprehensive treatment plan that will reduce the health risks associated with your vascular condition.
Vascular Services
Venous Consults
Ultrasound
Angiography
Stents
Atherectomy & Thrombectomy
By-Pass Surgery
Dialysis Access Services
Maintenance & Follow-up Care
Schedule A Screening
If you believe you may have a vascular condition, are overweight, have diabetes, or are over the age of 40 it is important to get your vascular health checked. Center for Vascular Medicine of Maryland provides thorough screenings that can save lives. Contact the center near you or request an appointment online.