Top Warning Signs of Feeling Heaviness in Pelvic Area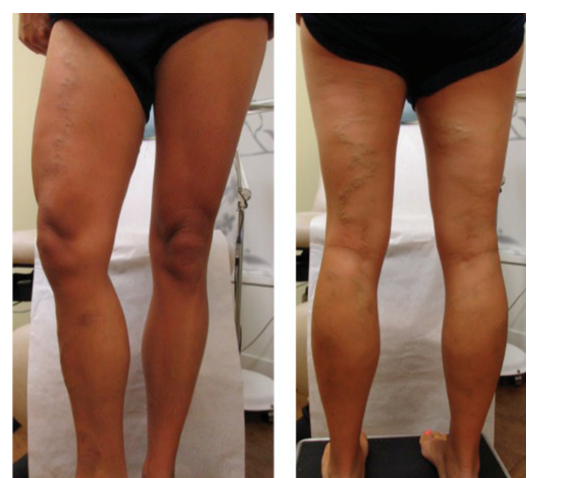 Feeling pressure or a sudden heaviness in the pelvic area can be frightening for any woman. You're wondering what could be causing this and whether or not it's cause for worry. Will this go away on its own? Should you contact your doctor? Let's take a look at some of the most common reasons for feeling heaviness in the pelvic area and what could be going on with your body. 
Fibroids
A fibroid is a non-cancerous muscular tumor that grows in the uterine wall. Some of the main symptoms of fibroids include heavy menstrual bleeding, frequent urination, and heavy pelvic pressure or pain. Some women with larger fibroids complain of generalized discomfort or sharp pain in the lower abdomen, and as they grow larger, they appear as hard lumps in the stomach. 
How Do I Know if I Have Fibroids?
An estimated 40% to 60% of American women will suffer from fibroids at some point in their life, and many times, the growths are too small for them to experience symptoms. Fluctuations in hormone levels directly influence fibroids' size and rate of growth. Hormonal surges cause fibroids to grow. 
An ultrasound is a powerful tool for diagnosing fibroids, allowing doctors to see the size, number, and type of fibroids involved.
Fibroid Types
There are four different fibroids, depending on their location inside the pelvic cavity.
Intramural
These are the most common type of fibroids, and they are found inside the uterine wall. Due to their proximity in the uterus, these fibroids can stretch, giving them a distorted appearance. 
Submucosal
Submucosal fibroids develop in the inner layer of the uterus, attached to it by a long stalk. These fibroids can distort fallopian tubes and directly interfere with conception by blocking the passageway and preventing sperm from reaching the ovum. 
Subserosal
These fibroids are also attached to the uterus by a long stalk, but unlike the submucosal fibroid, subserosal fibroids are connected to the outside of the uterus. Women of African American descent are at higher risk of developing these fibroids for reasons not fully understood. 
Pedunculated
These fibroids can grow inside or outside the uterus and cause intense menstrual pain and heavy bleeding. Like all fibroids, pedunculated fibroids are non-cancerous but can cause sudden and severe pain. 
Fibroid Treatment
Hormone therapy to shrink the fibroid is used in cases where fibroids interfere with the patient's quality of life. The size and location of the growth help determine the next steps and can include a myomectomy, a surgical procedure to remove fibroids, or a hysterectomy, a surgical procedure to remove the uterus. 
Vascular Conditions
Many Americans deal with daily pain and discomfort caused by venous insufficiency. Venous insufficiency occurs when blood vessels do not transport blood properly. This is usually due to weakened valves but other extrinsic factors can play a role as well. Some blood vessels can also become painful, swollen, and twisted right below the skin. These bulging, twisting veins are known as varicose veins.
Pelvic Congestion Syndrome
When venous insufficiency occurs in the blood vessels of the pelvis, pelvic varices may form due to a condition known as pelvic congestion syndrome (PCS). This vascular disease has proven very responsive to treatment.
For women suffering from PCS, the symptoms often worsen throughout the day as blood pools in the lower abdomen, causing uncomfortable pressure. A current or recent pregnancy, menstruation, or intercourse can exacerbate the condition. 
PCS Risk Factors
Pelvic congestion syndrome can strike anyone; however, most victims are between 25 and 50 years of age with other hormone dysfunctions such as polycystic ovary disease or a history of varicose veins in other parts of the body. 
Men are diagnosed with PCS at a lower rate than women. This disparity may result from pregnancy and the extreme hormonal shifts in the body during the postpartum period. A history of frequent constipation, obesity, and a sedentary lifestyle increases PCS risk.
Treatment for Pelvic Congestion Syndrome
There are several treatment options available for those suffering from pelvic congestion syndrome, depending on the extent of the disease. Some people with enlarged veins in the pelvic region do not experience discomfort, and treatment for PCS is typically reserved for symptomatic patients.
Peer-reviewed research conducted by our own Dr. Peter Pappas, and funded by the Lakhanpal Vein Foundation, revealed that 75% of patients had complete resolution of all symptoms after iliac vein stenting. In particular, 93% of patients had complete symptom resolution of pain after sex (dysparenia). Stenting is a minimally-invasive procedure that restores blood flow to diseased veins of the pelvic and relieves pelvic pressure. 
Hormonal Medications
Gonadotropin-releasing drugs relieves pain and discomfort by normalizing hormone levels in the body and blocking ovarian function.
Non-Surgical Embolization
In some patients, proper blood flow can be restored by closing diseased blood vessels to redirect blood through healthy veins. One possible way of doing this is through a procedure called embolization. In this procedure, an interventionist guides a line to the area of interest and closes it off using either chemical or mechanical means. There are no major incisions, and the patient should feel minimal pain after the procedure that usually fades away in a few months. 
May-Thurner Syndrome
May-Thurner Syndrome is also called MTS or iliac vein compression syndrome, and occurs when the right common iliac artery compresses the left common iliac vein. This rarely diagnosed condition can cause significantly reduced blood flow back to the heart from the lower extremities and even lead to the development of deep vein thrombosis (DVT), a painful blood clot that typically forms in the lower body. 
About 50% of people with DVT are unaware of their condition. Some common symptoms include painful swelling in the leg or foot and warm tenderness to the touch.
MTS Prevention
While this disorder can happen to anyone, some lifestyle choices can decrease your chance of developing MTS. 
Stay Hydrated
Keeping the body adequately hydrated is excellent for your blood pressure and circulation. 
Don't Smoke
Cigarettes are harmful to nearly every system in the body, particularly the cardiovascular system, making it difficult for the heart and lungs to do their job efficiently. Smoking increases the risk for many chronic conditions and does extreme damage to the body.
Stay Active
Avoid sitting for extended periods. Try to stand up and stretch your legs every hour or so to prevent blood pooling in the lower part of the body. A short walk can often help you feel more energized. 
Treatment for May-Thurner Syndrome
May-Thurner Syndrome is a treatable condition. Treatment is usually non-invasive, but you may need surgery if the disease has progressed too far or if a DVT has formed. Sometimes, blood thinners may also be prescribed.
Wrap Up
Determining the cause of pelvic pain and heaviness can seem overwhelming, so don't try to do this alone. If you are experiencing pelvic discomfort, contact your gynecologist as soon as possible to discuss possible issues of the female reproductive system. If you have already visited a gynecologist or obstetrician without success, then the pain may be caused by an underdiagnosed vascular condition, pelvic venous insufficiency, formally known as pelvic congestion syndrome. Please consult a vascular specialist for more details.
What to expect from CVM?
At the Center for Vascular Medicine, our mission is to help patients with their vascular diseases in a cost-effective and compassionate manner. We specialize in the diagnosis and treatment of venous and arterial diseases in the legs, feet, and pelvis. Our world-class providers are the most experienced in the specialty and work with patients to develop a treatment plan that is custom-tailored to their unique situation.
Typically, this process involves an initial consultation with a possible ultrasound scan at one of our facilities. After reviewing the results of your scan and obtaining a thorough medical history, our providers will discuss the results with you and help you decide on the next steps.
Our health care providers use several diagnostic tests to help determine what vascular diseases may be causing your symptoms. Our initial evaluations utilize ultrasound because this non-invasive imaging modality helps us verify our suspicions on whether your symptoms are caused by underlying vascular disease.
However, ultrasound alone cannot confirm a diagnosis. The gold standard of diagnosis in our field includes venogram procedure, angiogram, and intravascular ultrasound (IVUS). These imaging modalities are minimally-invasive so we always opt to begin with ultrasound before recommending further evaluation. If a procedure is recommended, our provider team will go through all of your options in detail and provide all the information you need to make an informed decision.