Pelvic Floor Therapy Alternatives (seek a diagnosis for your condition)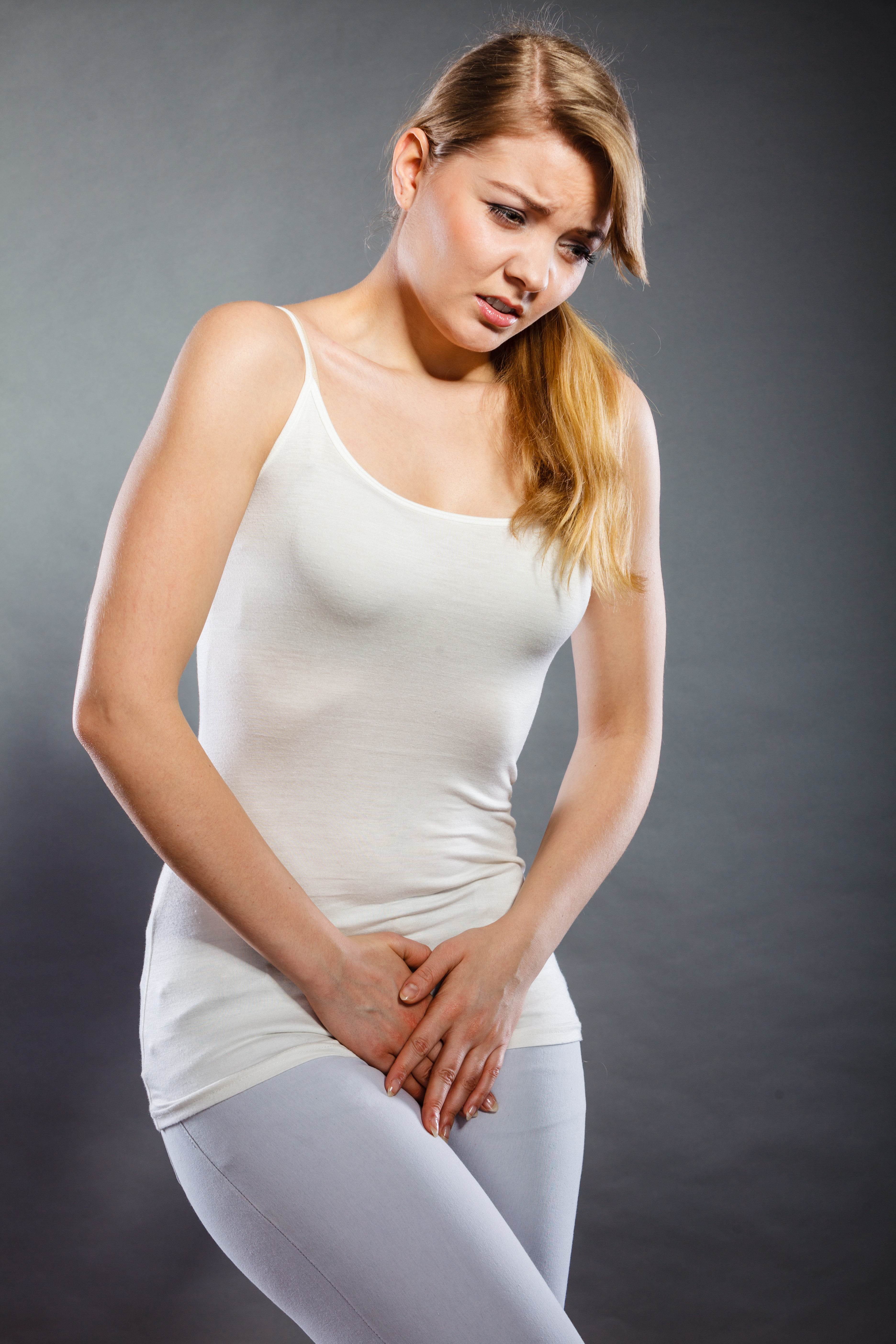 If you are aware of pelvic floor therapy, then you may have recently experienced childbirth. Or you may have been experiencing chronic pelvic or lower back pain, and you are seeking alternative treatments for your pain. Don't worry. Pelvic floor therapy isn't limited to treating pelvic and back pain. It also helps patients experiencing incontinence, abdominal pain, pain during sex, and erectile dysfunction. 
What Is Pelvic Floor Therapy?
Pelvic floor therapy is considered a type of physical therapy focused on strengthening and relaxing the muscles that make up the pelvic floor. The pelvic floor is part of the human anatomy for men and women. 
The bladder, bowels, prostate (in men), uterus, vagina, and rectum are housed and supported by the muscles that connect from the front, back, and sides of the pelvis to the coccyx, or tailbone. This group of muscles is known as the pelvic floor.
A proper functioning pelvic floor relaxes and tightens to control the bowels and bladder. If the pelvic floor fails to function correctly, physicians call it a pelvic floor dysfunction. This is what pelvic floor therapy intends to correct. Here are common conditions associated with pelvic floor dysfunction.
Constipation
Urinary incontinence
Bowel incontinence
Erectile dysfunction (in men)
Painful sexual intercourse
Increased urinary frequency
Testicular or penile pain
Pelvic pain
Pain in the abdomen or back
Pregnancy
Menopause and aging
Pelvic Floor Techniques
Pelvic floor therapy consists of various techniques and exercises performed by patients under the guidance of a physical therapist. These procedures are done regularly to strengthen core muscles, including the pelvic floor. Pelvic floor therapy techniques can be divided into two categories: internal and external.
Internal Techniques
Internal pelvic floor techniques include using a finger or specialized tool in the vagina or rectum to massage and directly apply pressure to an area until it relaxes from a "knot". Due to patients' varying comfort levels and sensitivity, therapists won't use internal techniques until the patient is comfortable.
External Techniques
The external techniques of pelvic floor exercises commonly involve a therapist manually applying pressure to an area.
Skin Rolling- Used to release muscular knots. The therapist pulls the skin away from the fascia layer of connective tissue using the thumb and fingers. The pinching and pulling action repeats continuously until knots have been released.
Myofascial Release- Also referred to as a deep tissue massage, pressure is manually applied using hands and fingers to relieve tension in muscles.
Trigger Point Therapy- This technique can be performed internally or externally. Pressure is applied to a particular area or trigger point to release knots or tension. Trigger point therapy can also be performed in addition to using an injected anesthetic.
Nerve Release- Direct manual pressure is applied to release the nerve entrapment.
Joint Mobilization- This technique uses targeted or isolated movements to focus on relaxing and strengthening the target area.
Alternative Pelvic Floor Therapies
If you're looking for alternative pelvic floor therapies, you have several choices.You can discuss these with your physician to see which is the best option to start with. Keep in mind that, depending on your progress and how your body responds to the treatment, you may need to adjust your routine with your doctor.
Lifestyle
There are several lifestyle changes you can make to strengthen your pelvic floor. Your physician may ask you to alter your diet or take up a new exercise regimen.
They may also go over different relaxation techniques with you that you can incorporate into your daily life. They may ask you to focus on building muscle and doing strength-training exercises.
Otherwise, they may suggest several stretches for you to do, or a specific yoga routine. 
Massage
During your consultation, your physician may decide that massage is the best treatment. You'll have two options, and your doctor will discuss which is better for you:
General massage (the whole body)
Massage that focuses on pressure points to lower your tension
Tools
Lastly, they may decide that it's best to use a tool and lubricant to increase your pelvic floor strength.  
There are different types of tools that may be used, including:
Stone eggs
Wands
A silicone dilator
Vibrators
These will be inserted, allowing you to exercise your muscles. 
Other Non-Surgical Treatments
Other treatments for pelvic floor dysfunction involve tools and medications. All options are alternatives to surgery.
Medications
Physical therapists are not generally allowed to administer medications or injections, depending on state laws. Your doctor can prescribe you medications to accompany other pelvic floor therapy, such as stool softeners, laxatives, anti-diarrheal, topical estrogen, and antidepressants.
Tools
Physical therapists' devices during pelvic floor therapy all serve a purpose. Each device has a different function to relieve pain and strengthen the pelvic floor.
Electrical Stimulation- This device contains a small probe that can be inserted into the vagina or rectum to relax pelvic floor muscles directly. It also offers electrodes to be attached to the body externally.
Biofeedback- Used to determine how relaxed or tense your pelvic muscles are, this device can be attached using electrodes or the probe for the rectum or the vagina. 
Ultrasound- Depending on the device, sound waves at different frequencies are emitted on the skin using a probe. It creates a visual image of the pelvic floor muscles.
Cold Laser- This laser emits a low-intensity light to help with inflammation and pain.
Help From Gynecologist When Pelvic Floor Fails
If you have been consistently attending pelvic floor therapy sessions with your physical therapist and practicing the home exercises, but you don't see any improvement, then you may need to speak with your gynecologist to discuss different treatment options. You may need to adjust the current treatment. For example, your gynecologist may add medication with an external technique to help reduce pain and inflammation.
Pelvic floor therapy can seem uncomfortable and awkward. But verbalizing your concerns with your physical therapist and your gynecologist will help you feel comfortable in the treatment. After all, it is your body. Schedule an appointment with your gynecologist when having symptoms that last less 6 months or less. 
Help From Vascular Specialist When Pelvic Floor Fails
Diagnosing physicians and practitioners should work as a team to restore function and mobility to your pelvic floor muscles. The Center for Vascular Medicine receives patients that went through many other specialists before realizing they have a vascular condition, not a pelvic muscle issue. We highly encourage a gynecological evaluation when a patient has pelvic pain lasting less than 6 months. 
Vascular specialists look at the blood flow in the veins and check for dilation. They look at the underlying cause of pelvic pain. Venous reflux can happen in the pelvic region causing Pelvic Congestion Syndrome. This happens when valves in the vein don't work properly and blood begins to pool in the pelvic region during extended periods of sitting or standing. This is common in women who have multiple pregnancies and have a family history of chronic venous insufficiency. 
Here are the other symptoms of Pelvic Congestion Syndrome:
Chronic pelvic pain/pressure for more than 6 months
An unusual degree of discomfort with menstrual cycles
Pelvic pain during and/or after sexual intercourse
A feeling of fullness in the pelvic region, vaginal region, labia and/or perineal region
Swelling in the vagina, labia and/or perineal region
Varicose veins present in the upper thigh, vagina, labia, suprapubic and/or perineal region
Frequency of urination
The other culprit can be May-Thurner Syndrome where the left iliac vein is compressed by the right iliac artery. This condition is common for women who have lower extremity swelling or deep vein thrombosis. The swelling usually occurs on one leg. 
The vascular specialist will begin to ask for an extensive questionnaire that has been perfected in the last decade and do a venous pelvic ultrasound to determine if pelvic pain is caused by a vascular issue. If it is determined pelvic pain is because of a vascular condition, then a minimally-invasive procedure is recommended when the pain is life-limiting or debilitating. Otherwise, conservative measures are prescribed by the physician.