What Are Dark Spots on Bottom or Top of Feet?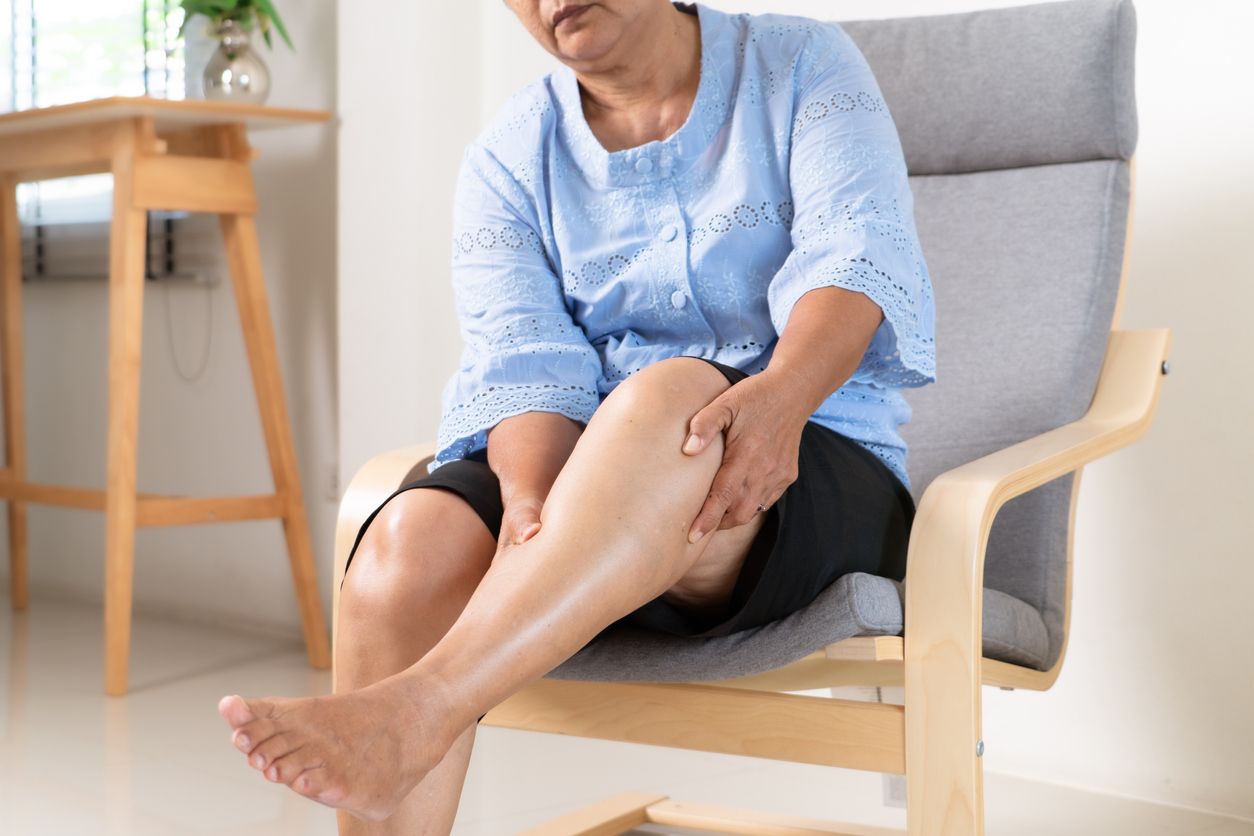 It's not uncommon for marks and bumps to appear on our legs. Plenty of folks bump into things with their legs while walking, leading to the occasional ache or pain for a moment. 
However, there is a problem when marks on your feet don't seem to go away on their own. Or worse, they seem to appear out of nowhere. 
When dark spots on bottom of feet appear, you should know what that could mean and if you need to seek out a doctor. 
What Causes Dark Spots on Bottom of Feet?
Generally, dark spots on someone's foot can be explained by simple answers. For example, bruises and marks on the foot can happen to those who work on their feet often or who work manual labor. However, the presence of a discolored spot without any other signs of bumps or bruising can mean something more serious is up. 
Generally, two conditions can cause dark spots on the bottom or top of your feet: venous stasis dermatitis and malignant melanomas. Both of these conditions can cause discolored spots and other symptoms like pain and swelling to the foot and ankle. 
What Is Venous Stasis Dermatitis?
Venous stasis dermatitis is when blood leaks out from the veins and goes into the skin. In general, this condition happens due to an issue with the body not moving the blood through your veins well, sometimes due to a blockage or other pressure issues inside the veins. 
The affliction also goes by the names venous eczema and stasis dermatitis. 
While this condition is most common in individuals over 50, it can occur in all ages. Additionally, this condition is more likely seen in women than men. Several medical treatments are available for stasis dermatitis, including options not involving a doctor. 
Symptoms
In addition to spots appearing on top of the foot, stasis dermatitis also tends to come with swelling and spots around the ankles and the lower leg. Swelling in these areas is another common symptom, though this can be lessened with sleep or getting off your feet. 
Some other common symptoms of venous stasis dermatitis are: 
A yellow, red, or brown coloration to the skin around the ankles and top of the foot
The presence of bulging or twisted varicose veins
Itching or pain from the discolored area
Thickened skin around the affected area
Sores that release ooze or look crusty or scaly
Loss of hair from the ankles and shins
Most of the above symptoms come with moderate to severe cases of the condition. Most individuals will only suffer from the swelling sensation and discolored spots.
What Causes Venous Stasis Dermatitis?
Stasis dermatitis often arises in folks with circulation or other cardiovascular issues. As this condition is a venous disease, the cause of the symptoms comes down to the body's inability to remove blood from veins in the leg or properly circulate that blood to other parts of the body. 
Your veins have a series of one-way valves inside of them that help keep your blood flowing back to the heart after delivering oxygen and nutrients to your body's cells. Combined with the muscles of the veins, these parts of your circulatory system help move blood away from your extremities and back to the heart. 
However, as you get older, these valves can lose their effectiveness, resulting in venous insufficiency. This condition means the veins don't commute blood as they would in a younger individual. 
Some several conditions and factors correlate with an increased incidence of stasis dermatitis, including: 
High blood pressure
Varicose veins
History of heart failure or kidney failure
A localized blood clot in the leg
Being overweight or obese
History of surgeries in the affected area
Sedentary lifestyle 
Treatments
Surgical treatment tends to be the way doctors correct venous insufficiency. These surgeries reroute blood flow in the leg to reduce the amount of blood trying to move through the insufficient area, preventing blood from leaking into the surrounding tissue. 
Additionally, your doctor may prescribe steroids or antihistamines to deal with any pain, redness, or itchiness caused by the affected area. These medications tend to go to patients waiting for surgeries. 
For symptoms of swelling or pain, there are a few options for at-home care, such as: 
Wearing compression stockings
Elevating your feet above your heart to encourage blood flow back to the heart
Walking often to move blood in the veins
Finally, a moisturizer can relieve feelings of dryness or itchiness from scaly spots on the legs. Don't use a moisturizer on any open sores to prevent infections or further damage to the tissue. 
Malignant Melanoma of the Foot
Malignant melanomas are aggressive cancers originating from the pigment-creation cells of the skin. These cancers can spread to other parts of the body by referring to nearby tissues and, if sufficiently advanced, utilizing the bloodstream. Malignant melanomas in the foot can occur on occasion. 
Unlike stasis dermatitis, malignant melanomas can appear on any part of the body, including the top and bottom of the foot. 
Causes and What to Look For
Most cases of melanoma start due to overexposure to ultraviolet (UV) radiation. This radiation is one of the many electromagnetic waves given off by the sun. It is also the radiation used in tanning beds and salons to encourage pigmentation development in the skin. 
Cells that produce pigment divide rapidly to spread pigmentation, leading to increased risks of melanomas. 
Anyone can develop melanoma over time, but there are a handful of factors that increase the risk of developing melanoma: 
Fair, freckled skin and lighter hair tones
Occurrence of blistering sunburns before the age of 18
The presence of numerous moles on the body, especially if they developed before the age of 18
Once developed, melanomas appear on the body as dark, asymmetrical spots on the skin. These spots tend to be brown, black, or blue. However, they sometimes appear in red or white. A number of these colors may also be present in the same spot. 
Not all of these discolorations indicate melanoma but are visible symptoms of the condition.
Melanomas also increase in size over time compared to benign moles. If a dark spot on your skin seems to grow larger over time or has an irregular border with the adjacent skin, that could be a sign of malignant melanoma. 
Detection, Diagnosis, and Prevention
Diagnosis of melanoma requires a foot and ankle surgeon to question the patient about the spot's history. They will also physically examine the spot and take a sample of the area for a biopsy. Once the surgeon performs the biopsy, the lab will need time to identify the cells pulled from the affected region.
The presence of cancerous cells in the biopsy would lead to a melanoma diagnosis. 
For those looking to prevent these cancers or detect them early, there are several steps you can take to protect yourself: 
Wear water shoes or socks when at the beach
Use adequate protection from the sun, including sun block, shade, and sun-resistant clothing
Remove nail polish occasionally to inspect the nails for dark spots
Inspect all areas of the foot and ankle, including between the toes and underneath the foot
Summary
There are many reasons why dark spots on bottom of feet appear. Two of the most common causes are stasis dermatitis and melanomas of the foot. While stasis dermatitis mostly arises from age and lack of activity, melanomas come from multiple sources and can happen to anyone of any age. 
If you notice any discolored spots on your foot, seek out a doctor and have them review the area. Early detection can help prevent severe symptoms from both afflictions.