Vascular Reasons Why Your Legs Feel Heavy or Tired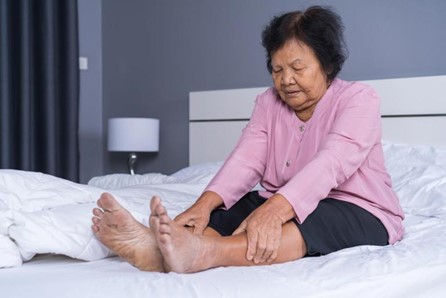 Do you wonder why your legs may be feeling very heavy and/or tired? You may have a vascular disease called venous insufficiency. Venous insufficiency or venous reflux is an issue with the one-way valves within the veins of our legs. The veins carry the blood back to our heart from various locations. Over time the one-way valves can become damaged and begin to "leak" causing the backflow of blood into the lower legs. Pressure begins to build up in the legs causing a multitude of symptoms. These include but are not limited to leg fatigue and heaviness.
You may also experience the following lower extremity symptoms:
Swelling
Discoloration
Ulcers
Cramping
Restless legs
Varicose veins
Itching
Burning
The above symptoms typically worsen after standing or sitting for extended periods of time. Most people will report symptoms being most bothersome at the end of the day. The use of medical-grade compression stockings can help ease the discomfort. If you have noticed these symptoms consult with a vascular specialist.