The Role of Diet and Nutrition in Managing Leg Discoloration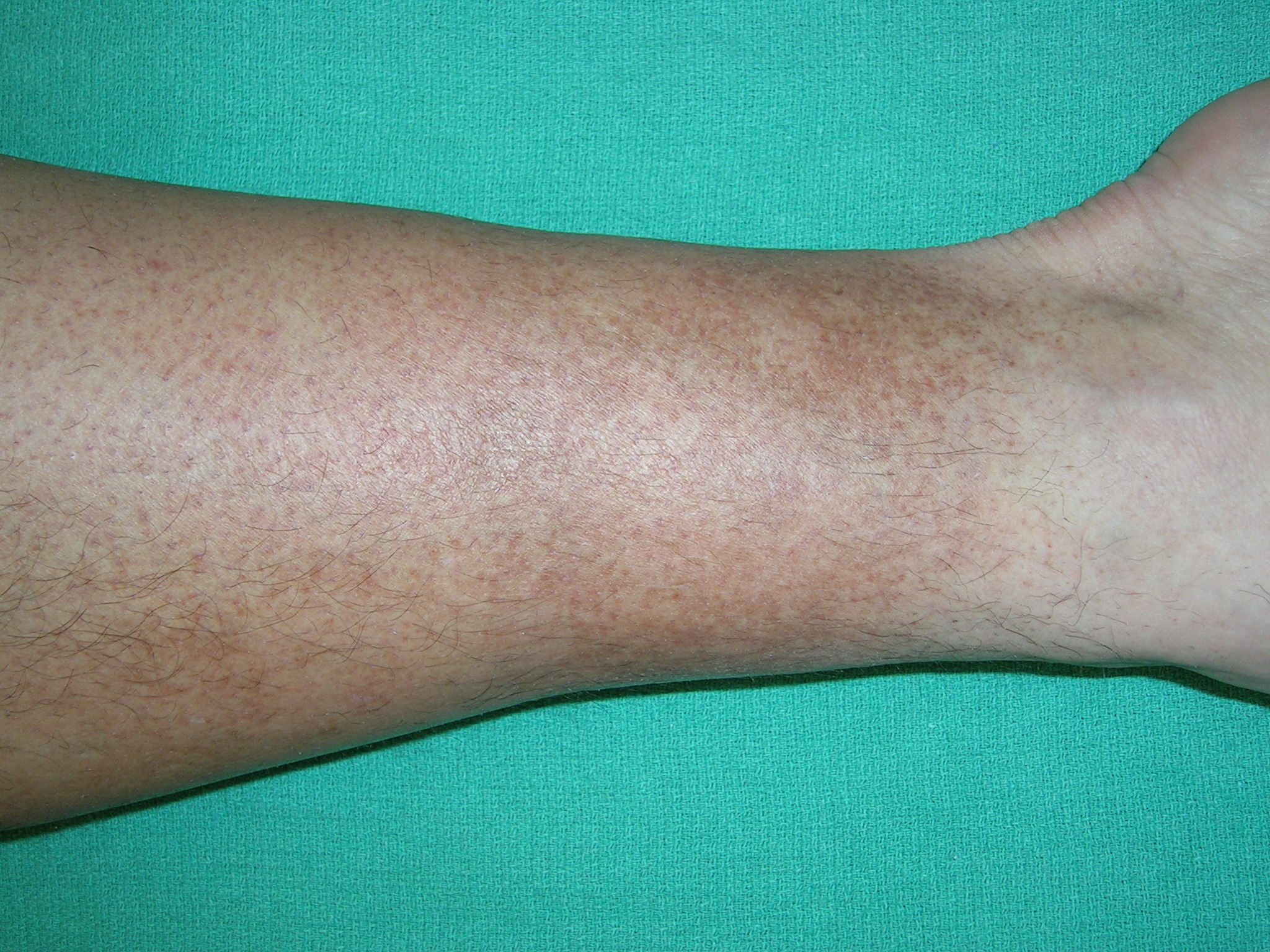 Introduction
Leg discoloration, often an alarming cosmetic concern, can be caused by a variety of factors ranging from underlying medical conditions to lifestyle choices. If you've been noticing changes in the color of your legs, you're not alone. This article delves into the causes, types, and effective treatment solutions for leg discoloration. Whether it's a mild case or a persistent concern, understanding the root causes and available treatments is crucial for achieving healthier and more vibrant-looking legs.
Understanding Leg Discoloration

Leg discoloration treatment refers to the alteration of skin color on the legs, which can range from a subtle change to a more noticeable and concerning hue. The discoloration can manifest as redness, blue or purple tones, brown patches, or even a mottled appearance. While it can result from a single cause, it's often a combination of factors that contribute to this condition.
Causes of Leg Discoloration
Medical Conditions and Circulatory Issues
Certain medical conditions can directly impact the coloration of the legs. Chronic venous insufficiency, for example, can lead to pooling of blood in the legs, causing them to appear blue or purple. Conditions like varicose veins, deep vein thrombosis (DVT), and peripheral artery disease (PAD) can also compromise blood flow and contribute to discoloration.
Skin Conditions and Infections
Skin conditions such as eczema, psoriasis, and fungal infections can lead to leg discoloration. Infections can cause inflammation and changes in pigmentation, resulting in areas of discoloration.
Lifestyle and Habits
Unhealthy lifestyle habits like smoking and excessive sun exposure can affect the skin's health and contribute to leg discoloration. Smoking restricts blood vessels, reducing blood flow and oxygen to the skin. Sun damage, on the other hand, can lead to uneven pigmentation and discoloration.
Types of Leg Discoloration
Hyperpigmentation and Hypopigmentation
Hyperpigmentation refers to the darkening of the skin due to increased melanin production. This can occur after injury, inflammation, or as a result of certain medical conditions. Hypopigmentation, on the other hand, is the lightening of the skin caused by a decrease in melanin production. Conditions like vitiligo can lead to hypopigmentation.
Petechiae and Ecchymosis
Petechiae are small, red or purple spots on the skin caused by broken blood vessels. These can be a result of trauma, medication side effects, or underlying medical conditions. Ecchymosis, commonly known as bruising, can also lead to discoloration of the legs.
Venous Stasis Dermatitis
This type of discoloration is often associated with venous insufficiency. It appears as brown patches, usually around the ankles, and is caused by blood pooling in the veins.
Effective Treatment Solutions for Leg Discoloration

Consult a Medical Professional
Before attempting any treatment, it's essential to consult a healthcare provider for a proper diagnosis. A medical professional can identify the underlying cause of the leg discoloration and recommend suitable treatment options.
Compression Therapy
For cases of leg discoloration related to circulatory issues, compression therapy can be highly effective. Compression stockings help improve blood circulation and reduce the pooling of blood, ultimately minimizing discoloration.
Topical Treatments
Depending on the specific type of leg discoloration, topical treatments such as medicated creams, ointments, or lotions can be prescribed. These treatments target underlying skin conditions and promote a more even skin tone.
Lifestyle Modifications
Adopting a healthy lifestyle can significantly impact leg discoloration. Quitting smoking, protecting your skin from excessive sun exposure, and maintaining a balanced diet rich in antioxidants can all contribute to healthier skin and reduced discoloration.
Medical Interventions
In severe cases of leg discoloration, medical interventions such as laser therapy, sclerotherapy (for varicose veins), or surgery may be recommended. These procedures aim to address the underlying issues causing discoloration and restore healthier skin.
Conclusion
Leg discoloration may be a distressing concern, but it's important to remember that effective treatment options are available. By understanding the causes, types, and treatment solutions outlined in this article, you're better equipped to take proactive steps toward achieving healthier, more vibrant-looking legs. Remember, consulting a healthcare professional is the first and most crucial step in your journey towards resolving leg discoloration and improving your overall skin health.