How To Reduce Symptoms of Venous Stasis Dermatitis?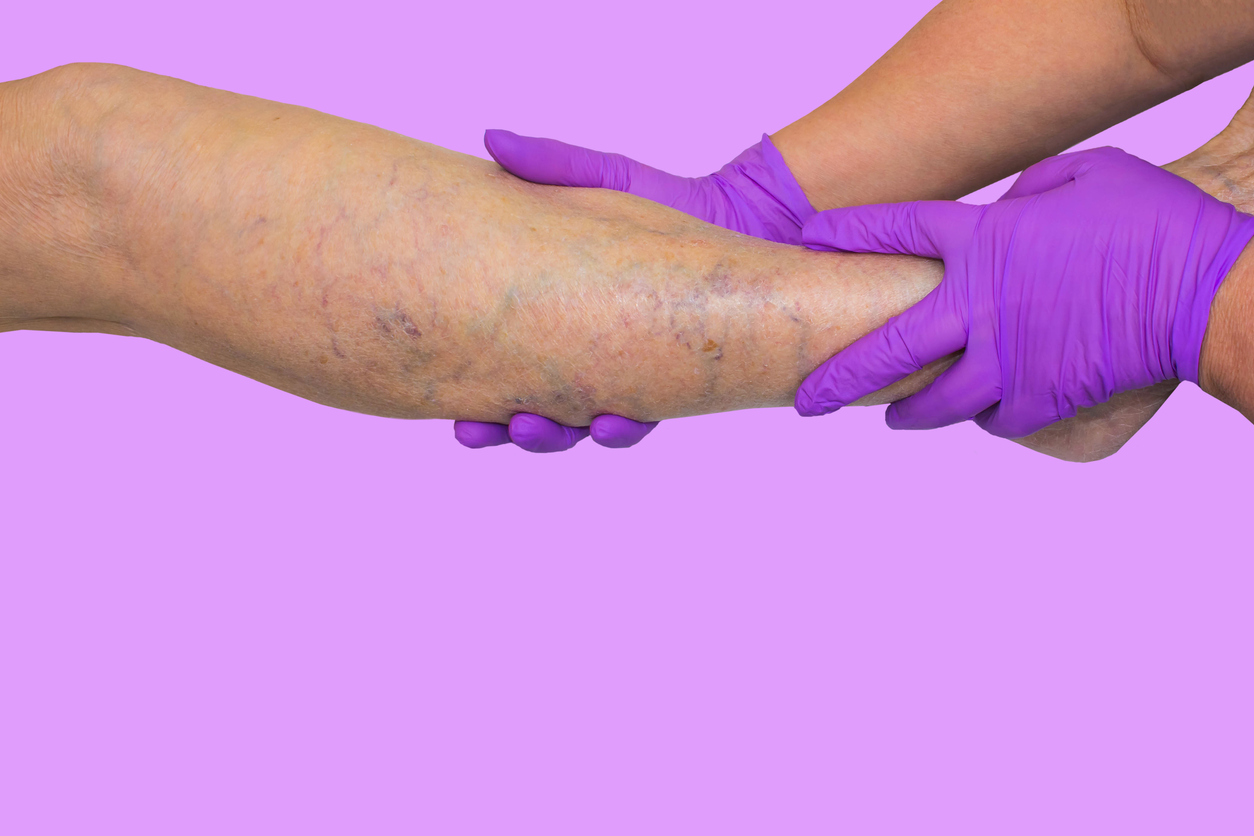 Venous eczema or venous stasis dermatitis is an inflammatory skin condition caused by blood leaking into the skin from your veins. This condition is a cutaneous manifestation of venous insufficiency that occurs due to poor blood circulation in the legs.
Studies show that it is a disease of old age, particularly among people above 50. The vascular condition is characterized by compromised blood flow in the leg veins, leading to blood pooling in the lower legs.
Stasis dermatitis resembles contact dermatitis and cellulitis. This article discusses effective ways to reduce venous stasis dermatitis symptoms. But before that, we ought to know the presenting features and causes of the condition.
Symptoms
Some of the commonly occurring symptoms of venous stasis dermatitis include:
Discoloration of Skin 
One study revealed that venous dermatitis presents as red (bilateral) and scaly patches and plaques on the leg skin. The changes in skin coloration are usually the initial symptom of venous insufficiency. Patients have also noticed discolored papules on the lower legs. The discolored patches tend to convert into leg ulcers.
The changes in skin color are due to dermal deposition of the pigments periostin and hemosiderin.
Leg Pain 
Inflammation and pain in the leg are common symptoms of stasis dermatitis. Different strategies are employed to reduce lower leg inflammation. Leg pain is accompanied by discomfort and fatigue in several cases.
Itching and Crusting
Like most dermatitis conditions, venous eczema patients also suffer from itching and crusting of the skin. The expression of different cells (macrophages) plays a role in itching. Other symptoms include a feeling of heaviness.
Causes and Risk Factors
Stasis dermatitis is caused by venous insufficiency-induced poor circulation. Venous eczema can develop in people having the following risk factors:
Managing Symptoms of Venous Stasis Dermatitis
Here are a few simple yet effective tips to alleviate your venous stasis dermatitis symptoms:
Elevate Your Legs
An effective strategy to improve blood flow from the legs and reduce fluid from the layers of the skin is elevating the legs, keeping them above the heart level. The best way to practice this is by elevating the leg while sleeping. 
You can place pillows under the foot and let gravity do its work. Studies show that leg elevation can improve deep venous flow and reduce venous pressure. If you find it difficult to place a pillow under the foot, you can also put one under the knee. 
Wear Compression Garments 
Another viable venous stasis dermatitis treatment is using compression stockings. Compression therapy forces the accumulated fluid away from the legs and improves the blood flow back to the heart. 
It's effective for treating leg edema and lowering the feelings of heaviness and pain by reducing pressure in the leg veins.
Compression therapy using Kinesio-taping has also been shown to improve peripheral venous flow. The treatment strategy is beneficial in managing venous insufficiency (especially in women).
Avoid Sitting and Standing for Long Periods
People who sit or stand for prolonged periods without much exercise are at a higher risk of developing varicose veins and venous eczema. 
Stay Away from Irritants 
Venous stasis dermatitis is a skin condition that can aggravate due to contact with irritants. That is because dermatitis skin is overly sensitive to infectious and allergic agents. Therefore, keeping the affected site safe from grass, pollen, plants, pet hair, and other irritants is essential.
Most skin care products like calamine lotion are not recommended for use on inflamed skin.
Do Not Scratch 
Scratching worsens venous stasis dermatitis. It also increases the chances of skin infection, which can aggravate the condition. 
Take Medicines on Time
An essential prerequisite for the best results for any skin condition is the consistent use of medicines prescribed by the medical professional. To get rid of venous eczema, you will likely need to take a combination of antibiotics, i.e., oral doxycycline and topical tacrolimus. 
Topical steroids, i.e., triamcinolone 0.1% ointment, can reduce flare-ups (inflammation and itching) of stasis dermatitis. You should consult your dermatologist regarding the best medication for you. 
Moisturize Your Skin 
Dryness and scaling of the skin further aggravate the dermatitis condition. Studies show that moisturization helps lower the symptoms of venous eczema. The best ingredients (chemical compounds) to moisturize the skin include:
Aloe vera
Vitamins (A and E)
Alcohol compounds (cetyl alcohol and stearyl alcohol)
Exercise
Improving mobility and remaining physically active by doing light physical activity can improve blood flow and reduce symptoms of stasis dermatitis.
How To Prevent Aggravation of Venous Stasis Dermatitis? 
You can prevent acute flare-ups of venous stasis dermatitis by following these steps:
Take Breaks at Work 
Individuals with varicose veins and deep venous thrombosis are prone to developing chronic venous insufficiency and dermatitis. Such individuals should take short 10-15 minutes breaks after every hour when working for long stretches. 
Wear Loose Clothes 
Wearing loose-fitting clothes helps prevent the worsening of the symptoms. Tight waistbands and pants can negatively alter the circulation in the legs. Tight jeans might rub against the sensitive dermatitis skin and aggravate it. Thus, it is better to keep things loose.
Maintain a Healthy Weight 
Obesity is linked to an increased rate of vascular disorders of the lower extremities. Therefore, it is crucial to maintain a healthy weight to prevent further complications. A healthy weight reduces swelling, strengthens leg muscles, and improves generalized health. 
Stay Hydrated 
Drinking water is an indispensable aspect of staying healthy and active. Drinking copious amounts of water helps flush out toxins and inflammation from the body. The improved peripheral circulation is beneficial for patients with venous stasis dermatitis.
The Takeaway
There are several strategies to reduce symptoms of venous stasis dermatitis. Self-help measures improve circulation in the legs, which is the underlying cause of the condition. 
If symptoms do not improve, it is vital to see your primary care doctor or dermatologist as soon as possible, who will prescribe you topical corticosteroids or compression stockings to reduce the symptoms.