How do you know if you have a blood clot after surgery?
The incidence of asymptomatic deep venous thrombosis (DVT) or blood clot reportedly ranges from 30 to 80%. The incidence for asymptomatic DVT ranges from 0.5% to 4%. There are numerous items that play a role in potential DVT development. The type of surgery, family history, past medical history, and weight are just a few of the factors that are at play in potential DVT development.
So, what are some of the signs and symptoms that may indicate a blood clot has developed following surgery? A DVT following surgery can cause leg pain or tenderness. The leg could be swollen or feel warm to the touch. One could have discoloration of the skin or redness present. The veins just under the skin could be more prominent or stick out.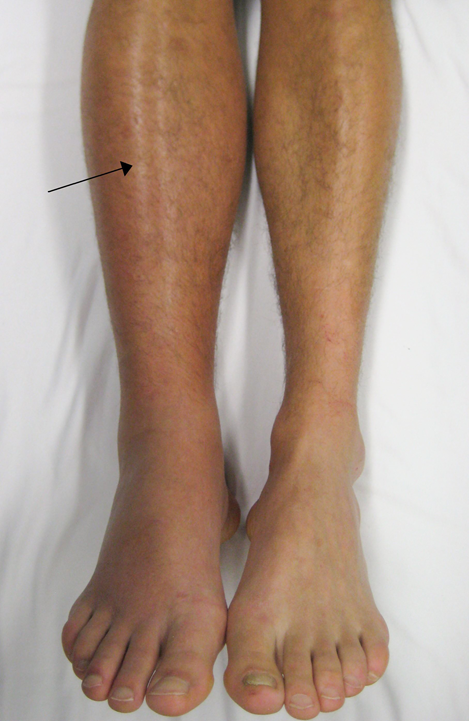 The first indication of a blood clot following surgery could symptoms of sudden chest pain or pain with breathing. You could be short of breath. You may even cough up blood. These symptoms are related to the blood clot moving to your lungs. This is medically called a pulmonary embolism or PE.
One of the first studies to be ordered in a patient might have a DVT, is an ultrasound evaluation of the lower extremities. This is because the vast majority of DVTs occur within the lower leg deep vein system or pelvic veins. Additional imaging may include a nuclear medicine study referred to as a VQ scan or a CT scan, that will show the blood vessels in the lungs. These studies are done to determine if you have a PE. Since there is potential for development of a DVT following intervention on veins by the Center for Vascular Medicine, a follow-up vein ultrasound is always performed. If detected a medication may be prescribed to "thin the blood" and prevent progression of DVT or potential life-threatening PE.
If at any time in your postop recovery you are concerned about a possible blood clot, you need to contact your primary healthcare provider or the Center for Vascular Medicine. After a thorough discussion of your concerns and possibly a physical examination, a determination for additional studies will be made. A DVT can be life-threatening. One should never take a wait-and-see approach to such a problem. Please seek immediate medical attention.