Home Remedies to Treat Edema in Legs and Feet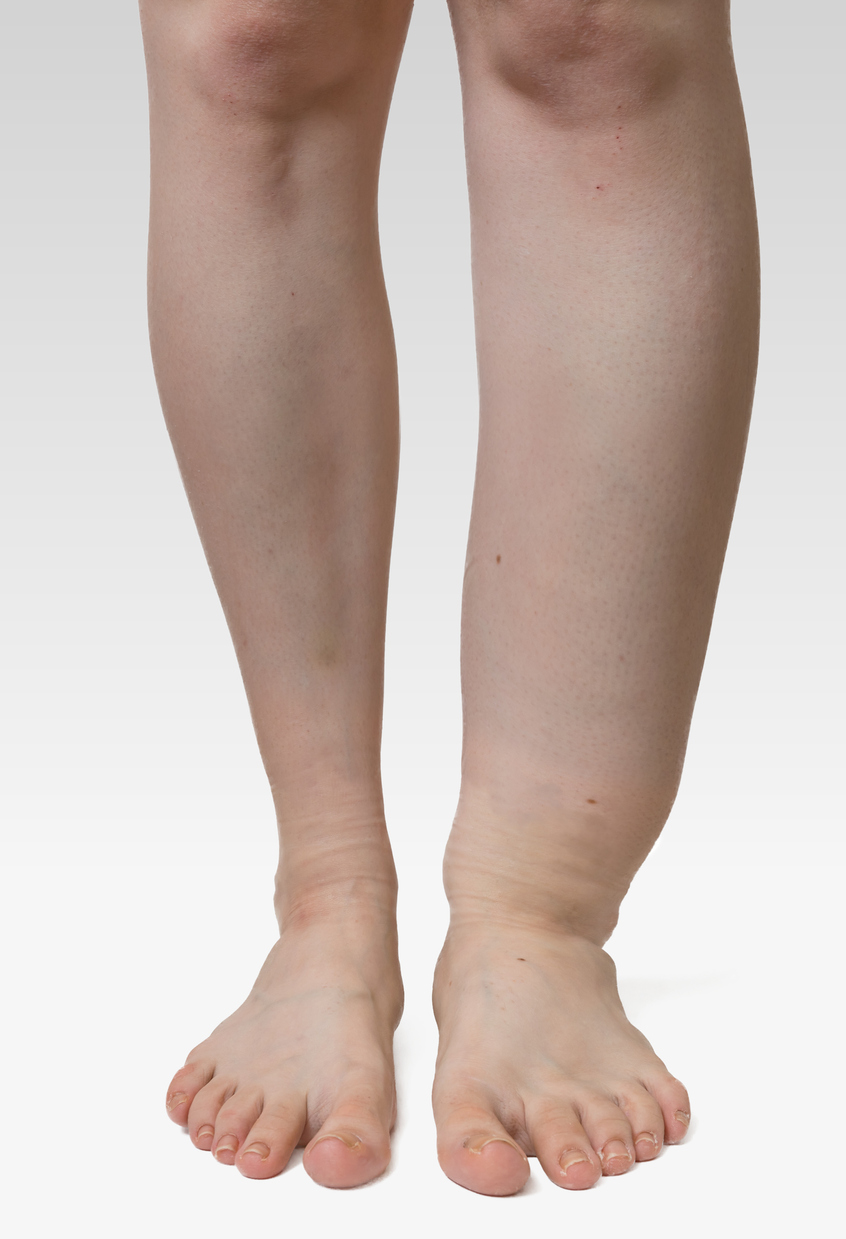 If you have ever dealt with edema before, you know how much of a hassle it can be. Edema refers to swelling in your legs, ankles, and feet that is not related to any injury.
While this condition does not pose a major concern, it can still cause discomfort and may signal a serious health issue. 
If you want to know different home remedies to treat edema in the legs and feet, you're on the right page. 
What Is Edema?
Edema refers to the build-up or expansion of interstitial fluid in organs or tissues. It's common in the feet because of the effect of gravity, but it can also affect the arms, face, hands, and abdomen. 
Edema is a common side effect of pregnancy and is also a warning sign of other more serious illnesses, such as liver failure and heart problems. Malignant and inflammatory diseases can also cause this condition. People who have heart failure, kidney disease, cirrhosis, or diabetes are also at a greater risk of developing edema. 
The Best Home Remedies to Treat Edema in Legs and Feet
We've rounded up some of the best ways you can alleviate swelling in your legs and feet.
Stay Hydrated
When you deprive yourself of water, your body will store it instead of excreting it through urine or sweat. This reaction results in swelling. If you are dealing with edema, drink at least 8 glasses of water every day to get rid of this problem.
It is also a good idea to avoid alcohol. This is because alcohol tends to dehydrate the body, causing your body to remove fluids from the blood at a faster rate than other liquids. The fluids move through your renal system, which includes your bladder, ureter, and kidney. 
Soak Your Legs in a Salt Bath
Epsom salt can do wonders in eliminating edema. Salt is an effective treatment for swelling of the legs because it draws out toxins from your body and helps with relaxation. 
To do a salt bath, dissolve a cup of Epsom salt in the bathtub of lukewarm water. Then, soak your legs in the water for at least 20 minutes.  
Eliminate Suspected Food Allergies
If you're experiencing swelling in your body, it might be due to food allergies. Some of the most common food allergies are dairy, soy, corn, and wheat. Try eliminating these foods for a couple of weeks and assess if there's a noticeable difference in how you're feeling. 
Invest in Compression Socks
Compression socks work by applying continuous pressure on your legs and feet. This pressure helps prevent fluid from accumulating in your legs. Compression socks are also effective in preventing blood clots. 
Compression socks are easy to find in your local drugstore or online, and there's also a wide range of weights and compressions to choose from. As a rule, start with compression socks that have 12mm to 15mm, or 15mm to 20mm of mercury.
Get Moving
Exercise is crucial in preventing edema. Exercising will help your muscles function properly, which in turn promotes the proper flow of blood through the body. 
As much as you can, avoid sitting or standing for too long. Instead, get up frequently and walk around, or try stretching your legs.
Reduce Salt Intake
High sodium intake is detrimental to your health. It triggers fluid retention in the body, which leads to swelling. Try cutting back on processed foods like fast food. If you're cooking at home, flavor your food with herbs and spices instead. 
Try Lymphatic Drainage
Lymphatic drainage massage helps alleviate the problem of water retention by manipulating certain areas in your body to increase the flow of lymph fluids.
There are various lymphatic drainage massage techniques you can use, such as the one-way pump, long stroking, and kneading. These massage techniques use either the hands or instruments to pump or massage the lymph nodes in your legs. 
Elevate Your Feet
When you have edema, it's a sign that your body is retaining too much fluid. One of the best home remedies to treat edema in the legs and feet is to elevate these areas to encourage fluid drainage. 
To do this, prop up your feet with a pillow or footrest. Try to keep your feet elevated for 30 minutes to an hour when possible. 
Dress in Loose Clothing
Avoid wearing clothes that are too tight or too constricting. Instead, wear loose clothes that don't restrict your movement. This allows lymph and blood to circulate without any hindrances. 
It is also recommended to skip wearing restrictive footwear. Opt to go barefoot or wear flat sandals instead. 
Try Magnesium Supplements or Magnesium-rich Foods
One cause of swelling is magnesium deficiency. There are different types of magnesium supplements available on the market. You can find supplements made to dissolve in water or in tablet form. 
It is also wise to increase your intake of magnesium-rich foods such as dark leafy vegetables and legumes. 
Watch Your Weight
Being overweight or obese is a huge risk factor for getting edema. If you are overweight, losing weight can help reduce swelling in your legs. 
If you are overweight, be sure to eat a well-balanced diet, and burn off the excess calories through exercise.
Increase Your Potassium Intake
Having a healthy potassium intake can also help relieve edema. Foods rich in potassium include bananas, sweet potatoes, beans, and spinach, among many others.
Another easy way to increase your intake of potassium is through supplements. You can find potassium supplements at your local drugstore.
When Should You See a Doctor?
See a doctor right away if the swelling is accompanied by fever and pain, if the pain gets worse as days pass, or if the edema is accompanied by the swelling of your face or body. 
Keep in mind that edema can be a symptom of several diseases. Therefore, if you experience pain or swelling and you're unable to solve it with the best home remedies to treat edema in the legs and feet, see a doctor to get diagnosed and treated. 
Final Thoughts
Edema is not a serious condition, but it can be quite uncomfortable. Thankfully, many simple home remedies can alleviate this problem. The key to preventing swelling is to take care of yourself by exercising and eating a healthy diet. Once conservative methods have been tried and tested it is time to visit a vascular doctor that can pinpoint the underlying cause of the swelling. It could be blood not be drained properly in their deep veins. 
What to expect from CVM?
At the Center for Vascular Medicine, our mission is to help patients with their vascular diseases in a cost-effective and compassionate manner. We specialize in the diagnosis and treatment of venous and arterial diseases in the legs, feet, and pelvis. Our world-class providers are the most experienced in the specialty and work with patients to develop a treatment plan that is custom-tailored to their unique situation.
Typically, this process involves an initial consultation with a possible ultrasound scan at one of our facilities. After reviewing the results of your scan and obtaining a thorough medical history, our providers will discuss the results with you and help you decide on the next steps.