Genetic Testing For Personalized Vascular Care
Center for Vascular Medicine Offers Genetic Testing For Personalized Vascular Care
GREENBELT, Md.
(9/9/2014):
Center for Vascular Medicine now offers genetic testing as a diagnostic tool in its approach to treating patients with vascular conditions including peripheral artery disease (PAD).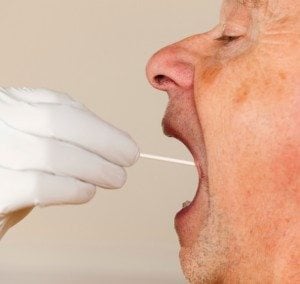 With a simple swab of the cheek, the physicians at Center for Vascular Medicine can gain valuable insight to help personalize the treatment for patients with vascular disorders, including
peripheral artery disease (PAD)
. The ideal approach to medicine is preventive care. But, it can be difficult for a doctor to predict how a patient will respond to specific drugs. A simple cheek swab test can be used to identify a patient's genetic makeup, allowing the physician to tailor medical therapy and optimize outcomes. "By tailoring the dose and regimen of pharmaceutical treatment to the patient's genetics, we are able to deliver more effective therapy and avoid unwanted side effects," says
Sanjiv Lakhanpal MD
, founder of the Center for Vascular Medicine.
Genetic Testing Improves Effectiveness of Treatment
The mapping of the human genome in 2003 gave researchers insight into Cytochrome P450 (CYP450), a group of enzymes that are involved in drug metabolism. The test creates a "road map" for the individual to enable the physician to predict the effectiveness of certain drugs. For example, blood thinners which are commonly prescribed to patients with vascular conditions. Many adults in the United States routinely take five or more prescription medications. This is particularly common in patients over age 50. Certain combinations of drugs can reduce effectiveness and cause unwanted side effects. The results of genetic testing can be used for medication reconciliation, which addresses drugs and/or supplements interfere with one another when taken in combination.
Genetic Testing Identifies Individuals at Risk
Genetic testing may also provide insight into a patient's risk for certain vascular conditions. "Various studies have shown that people with gene variants carry double or even triple the risk of blood clots compared to people with normal metabolism," explains Dr. Lakhanpal. "Genetic testing can help us identify individuals at risk and offer preventive treatments that can help to avoid problems in the future."
Find a Location Near You
Center for Vascular Medicine is one of the first practices in Maryland to offer this type of testing at our offices located in
Annapolis
, Glen Burnie,
Greenbelt
,
Prince Frederick
and Silver Spring. Complete our
appointment request form
or call to schedule your visit.