The Female Patient Guide For Pelvic Pain Specialists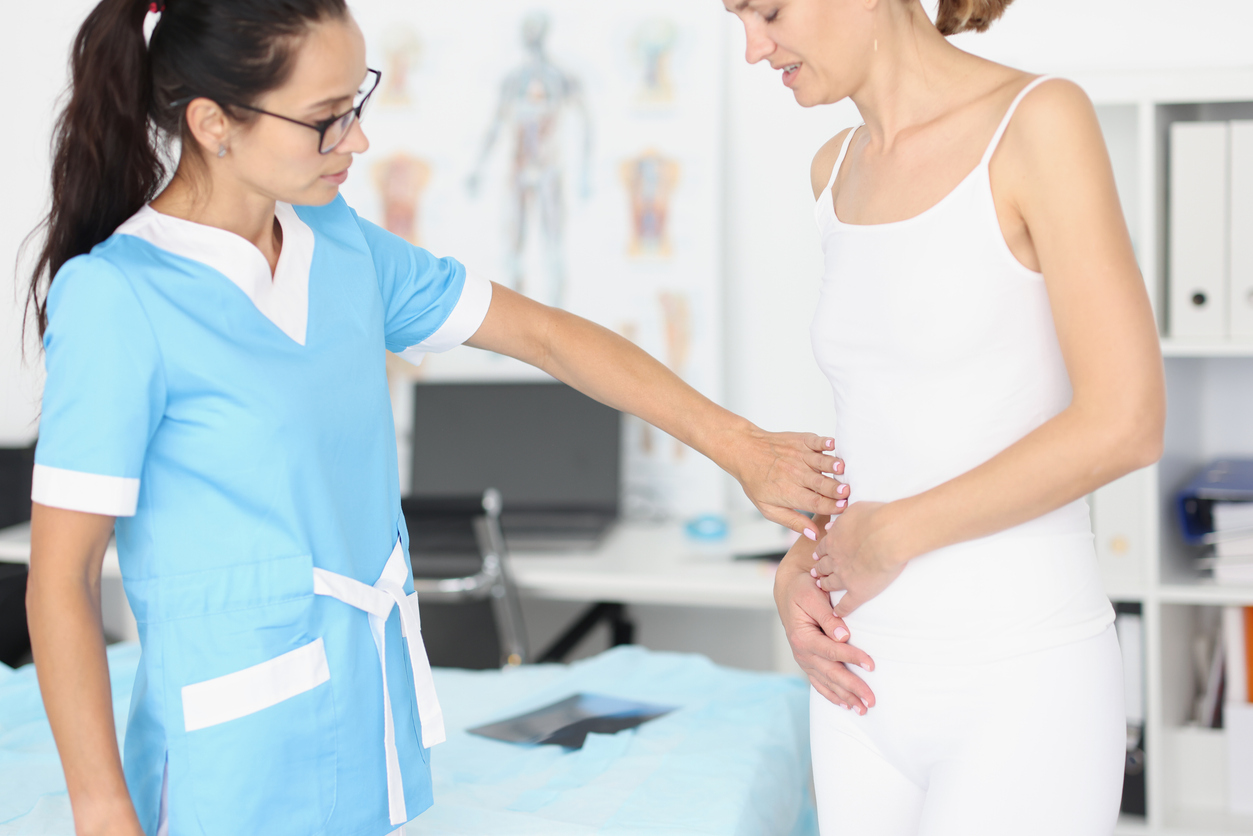 Pelvic pain is a serious condition that can be debilitating, whether it's chronic or acute.
Without a doubt, it has a detrimental impact on those who suffer from it.
If you have never been diagnosed or treated for pelvic pain, you may want to consult with your doctor or gynecologist. However, if you suffer from chronic pain, your best bet is to see a pelvic pain specialist.
Doctors will manage your condition and pain differently, depending on their field of expertise. We'll explore each of your treatment options and the different types of pelvic pain specialists.
Treating Pelvic Pain Conservative Measures
Conservative measures for managing pelvic pain mean avoiding surgery in favor of other treatments, including taking birth control.
There are several methods of conservative treatment available.
Birth Control Pills
Birth control pills help alleviate pelvic pain symptoms in those diagnosed with endometriosis or ovarian cysts.
The birth control pills help decrease pain by blocking ovulation.
Non-Narcotic Pain Medications
Non-narcotic pain medications are non-steroidal anti-inflammatory drugs (NSAIDs). Commonly used NSAIDs are:
Aspirin
Ibuprofen
Naproxen sodium
NSAIDs have the same effect as corticosteroids without the side effects. NSAIDs work like cortisone to reduce pain and inflammation.
The caveat for using an NSAID is that they are for short-term use.
Hormonal Therapies
Treating pelvic pain with hormonal therapy generally means you will be given medication that removes estrogen from your body.
Estrogen is the hormone associated with the development of sexual female characteristics and reproductive organs.
Removing estrogen from your body induces a menopause-like state for a short time. By inducing that menopause-like state, your pelvic pain should decrease.
Kegel Exercises
Another alternative method to treating chronic pelvic pain is Kegels.
There is no clear scientific evidence that Kegels benefit chronic pelvic pain patients. Despite this, it's believed that Kegels can help alleviate pain and help with incontinence.
Physiotherapy
Physiotherapy helps treat pain by having a professional physiotherapist assess your problem. They will often give you lifestyle advice. They may prescribe exercises to help you manage your pain and increase your quality of life.
A physiotherapist may help you massage your body, stretch your muscles, or manipulate your joints.
Cause of Pelvic Pain
Numerous conditions or diseases can cause pelvic pain. Sometimes, your pelvic pain can be caused by multiple things at once.
The conditions and diseases that cause pelvic pain in women are as follows:
Adenomyosis
Ectopic pregnancy
Endometriosis
Menstrual cramps (dysmenorrhea)
Miscarriage
Ovarian cancer
Ovarian cysts
Pelvic inflammatory disease
Uterine fibroids
Additional causes of pelvic pain include:
Appendicitis
Colon cancer
Fibromyalgia
Inguinal hernia
Interstitial cystitis
Intestinal obstruction
Irritable bowel syndrome
Kidney stones
Physical or sexual abuse
Pelvic floor muscle spasms
Prostatitis
Ulcerative colitis
Urinary tract infection
As you can see, there are many possible causes of pelvic pain. Narrowing it down to the root cause is difficult, which is why it's important to contact a pelvic pain specialist.
Primary Care Evaluation
When you visit your primary care physician about pelvic pain, they will ask you questions. The questions your doctor will ask include:
Is it painful when you use the bathroom?
Is it difficult for you to walk, sit, or climb stairs?
Do you experience pain while standing or sitting for long periods?
These questions help your physician establish where the pain originates. The pain can be in areas such as your bladder or the muscles of your pelvis. Your doctor will check these areas by pressing on the muscles to determine which location is causing the pain.
While the physical exam may be enough for your doctor to diagnose and treat your problem, they may want to order tests. Such tests include transvaginal ultrasounds and CT or MRI scans.
Helping Your Doctor Diagnose Pelvic Pain
The cause of your pelvic pain may not be straightforward. You can help your doctor diagnose your pelvic pain by taking note of the following:
When symptoms arose
What you've done to manage the pain
Whether the pain is worse at specific times
If the pain is related to sexual activity or your period
ObGyn Treating Pelvic Pain (What They Do)
Your obstetrician-gynecologist (ObGyn) will access what kind of pelvic pain you're experiencing. Once completed, they will develop a treatment plan that may combine medication with holistic techniques.
While this system takes a bit of trial and error, once you figure out the correct combination, the relief is well worth it.
Among the methods of pain treatment and management your ObGyn may prescribe to you are:
Pain medication
Birth control
Antidepressants
Antibiotics
Trigger point injections
Physical therapy
Laparoscopic surgery
Psychiatrist Who Deals with Pelvic Pain
Your doctor could recommend a psychiatrist to help manage your pain if they can't find a physical cause.
Psychiatrists trained to help you manage your pain will engage you in "talk therapy."
There are different elements to talk therapy, including:
In combination with medical treatment, talk therapy can work to help treat your symptoms.
Speaking to a psychiatrist also helps you manage feelings of frustration or anxiety that may come with suffering from chronic pelvic pain.
Pelvic Specialist Treating Chronic Pelvic Pain by Hysterectomy
Pelvic pain specialists might take a multidisciplinary approach, working with other doctors specializing in female pelvic medicine.
If your pelvic pain is chronic and unbearable, a hysterectomy may be your final option for treatment.
A hysterectomy is an operation that removes your uterus. There are three different types of hysterectomies.
The first is a supracervical (subtotal) hysterectomy that removes only the upper part of your uterus. The second is a total hysterectomy, where the whole uterus and cervix are removed.
The third is a radical hysterectomy. This hysterectomy is where the whole uterus, tissue on the sides, the cervix, and part of the vagina are removed. This type of hysterectomy is usually only done when cancer is present.
Specialists Treating Pelvic Congestion Syndrome 
Diagnosing physicians and practitioners should work as a team to diagnose and treat pelvic pain. The Center for Vascular Medicine receives patients that went through many other specialists before realizing they have a vascular condition. We highly encourage a gynecological evaluation when a patient has pelvic pain lasting less than 6 months. 
Vascular specialists look at the blood flow in the veins and check for dilation. They look at the underlying cause of pelvic pain. Venous reflux can happen in the pelvic region causing Pelvic Congestion Syndrome. This happens when valves in the vein don't work properly and blood begins to pool in the pelvic region during extended periods of sitting or standing. This is common in women who have multiple pregnancies and have a family history of chronic venous insufficiency. 
Here are the other symptoms of Pelvic Congestion Syndrome:
Chronic pelvic pain/pressure for more than 6 months
An unusual degree of discomfort with menstrual cycles
Pelvic pain during and/or after sexual intercourse
A feeling of fullness in the pelvic region, vaginal region, labia and/or perineal region
Swelling in the vagina, labia and/or perineal region
Varicose veins present in the upper thigh, vagina, labia, suprapubic and/or perineal region
Frequency of urination
The other culprit can be May-Thurner Syndrome where the left common iliac vein is compressed by the right common iliac artery. This condition is common for women who have lower extremity swelling or deep vein thrombosis. The swelling usually occurs on one leg. 
The vascular specialist will begin to ask for an extensive questionnaire that has been perfected in the last decade and may order a venous pelvic ultrasound to determine if pelvic pain is caused by a vascular issue. If it is determined pelvic pain is because of a vascular condition, then a minimally-invasive procedure is recommended when the pain is life-limiting or debilitating. Otherwise, conservative measures are prescribed by the physician.
Pelvic Specialist in Maryland
The Center for Vascular Medicine has perfected the questionnaire and vascular ultrasound process to identify the cause of the pain. A trained vascular technician who has seen other patients with similar symptoms and key identifiers during ultrasound are recommended to go for further treatment. 
A vascular specialist uses non-invasive ultrasound to evaluate for any venous insufficiency. To confirm the findings, an IVUS and venogram are used by the vascular surgeon. A stent may be used by the physician to open the vein and decrease obstruction. Embolization may have to be performed in some instances. 
This is a minimally-invasive procedure that is completed at one of the catheterization labs. This is not an open surgery because only a small incision is made to access the vein so hospital stays are not necessary for this procedure. The patient can usually resume light activity the same day depending on the recommendations of the physician. You can also seek advice from our Greenbelt vascular surgeon for medical guidance in this regard.
Final Thoughts
There are many different causes of pelvic pain, and some of these causes can overlap.
Thankfully, after being diagnosed by your primary care doctor, you have many options for treatment, including physiotherapy and vascular doctor.
You will need to see a pelvic pain specialist if your pain is chronic and detrimentally impacts the quality of your life.