Endometriosis vs Pelvic Congestion Syndrome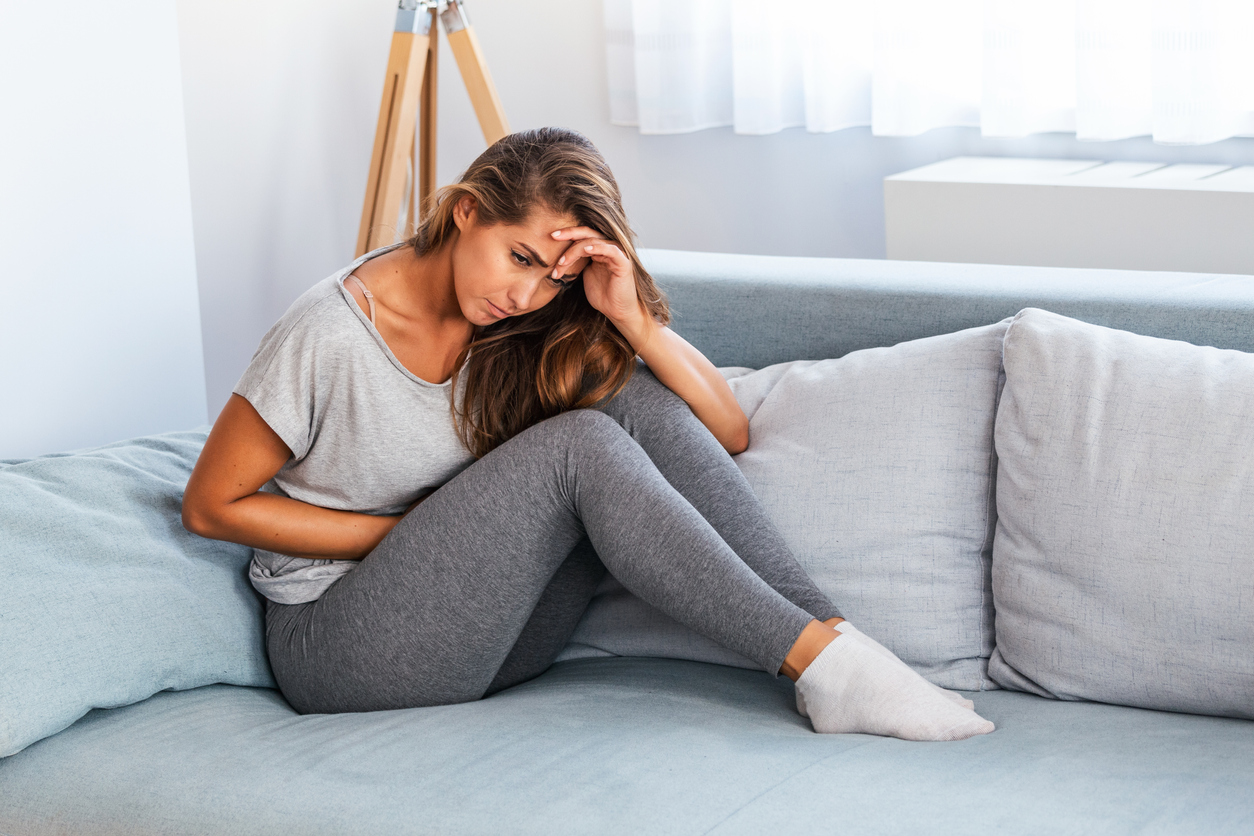 Chronic pelvic pain refers to any pain between your hips and the belly button that lasts for more than six months. There may be various causes of chronic pelvic pain, including activities like intercourse, sitting for long periods, and medical conditions like endometriosis and pelvic congestion syndrome.
What is Endometriosis?
Endometriosis is a painful condition in which tissue, similar to the tissue found inside your uterus, grows outside it. It can involve your fallopian tubes, ovaries, and the tissue lining your pelvis. The endometrial-like tissue may be found in areas other than the pelvic organ in rare cases. In this disorder, the endometrial-like tissue thickens, breaks down, and bleeds during each menstrual cycle. But since there is no way for it to leave the body, it gets trapped.
The condition can also lead to cysts called endometriomas if the ovaries are involved. The surrounding tissues get irritated and eventually develop adhesions and scar tissue. Endometriosis can lead to fertility problems and severe menstrual pain.
Symptoms and Diagnosis of Endometriosis
The most common symptom of endometriosis is pelvic pain. This pain can also increase over time. Other signs of this condition include:
Back pain during periods
Pain while peeing or pooping, especially during periods
Heavy or unusual bleeding during the menstrual cycle
Blood in the urine or stool
Painful intercourse
Constipation or diarrhea
Chronic fatigue
Infertility
Your doctor may suspect endometriosis based on your symptoms and recommend tests and scans to diagnose the condition. Tests that help diagnose endometriosis include:
Pelvic Exam - A pelvic exam can help your doctor feel scars or cysts behind the uterus
Laparoscopy - The doctor will make a tiny cut in the stomach and put a thin tube with a camera at the end to see where and how big the lesions are.
Imaging Tests - You may be asked to get a CT scan, an ultrasound, or an MRI
Biopsy - The doctor will collect a tissue sample during laparoscopy and get a specialist to examine it to confirm the diagnosis.
Causes of Endometriosis
While the exact cause of endometriosis is not known, there are several factors that may possibly cause the condition. They are:
Retrograde menstruation
Embryonic cell transformation
Transformation of peritoneal cells
Surgical scar implantation
Endometrial cell transport
Immune system disorder
How to Treat Endometriosis
Endometriosis cannot be cured. Treating the condition includes medication or surgery. You may need to try different treatments to understand what works for you. Common treatments for endometriosis include:
Pain Medication
Your doctor may recommend an over-the-counter pain reliever to help with your endometriosis symptoms. Common drugs that are prescribed are NSAIDs like Ibuprofen, Naproxen, and Motrin.
Hormone Therapy
Hormone therapy will help lower the amount of estrogen in the body. This can stop your periods. As a result, the lesions will bleed less and reduce inflammation, cysts, and scarring. Common hormones that the doctor may prescribe include:
Birth control pills, vaginal rings, and patches
Gonadotropin-releasing hormone agonists and antagonists like Leuprolide and Elagolix Sodium.
Progestin-only contraceptives
Danazol
Surgery
In some cases, the doctor may recommend surgery to remove as much of the affected tissue as possible. Surgery can help reduce symptoms and help you get pregnant as well. In some severe cases, the doctors may recommend a hysterectomy to remove the uterus, ovaries, and cervix, eliminating your chances of getting pregnant.
What is Pelvic Congestion Syndrome (PCS)?
PCS is a very painful condition that affects the lower part of the stomach or pelvic area. It can lead to pelvic pain that may last for six months or more. Problems in the veins in the body's pelvic region may cause this disorder. It is not connected to your menstrual cycle and can be difficult to diagnose.
Symptoms and Diagnosis
The common symptoms of this condition include:
Dull pain in the lower back and pelvic area
Pain gets worse during periods
Stressed or irritable bladder that makes it hard to control urination
Pain or discomfort during sex
Engorged or bulging veins in front of the vagina
Varicose veins on the butt or upper thighs
Several things can trigger pelvic pain. The doctor may run many tests to rule out certain other disorders before concluding you have this condition. Common tests for diagnosis include:
Urine tests for ruling out bladder problems
Blood tests for pregnancy, anemia, STDs, and other disorders
Doppler ultrasound for checking the flow of blood in the blood vessels of the pelvic region
MRI or CT scan
Pelvic ultrasound to check for growth in the pelvic area
Diagnostic laparoscopy
Pelvic vein X-rays
Treatment
There are many treatment options for PCS. Common treatments include:
Minimally-invasive procedure to open vein stenosis.
Minimally-invasive procedures called embolization to close the affected veins
Many women have claimed their symptoms got better after they got embolization.
When to See a Doctor?
You must see a doctor if your symptoms don't go away for long and the pelvic pain interferes with your everyday life and routine. The doctor will rule out anything life-threatening and diagnose the condition, before prescribing treatment.
Are Endometriosis and PCS the Same
While PCS and endometriosis may have some similar symptoms, they are not the same. PCS sometimes may be mistaken for endometriosis, but both these are different conditions. PCS may be caused due to various reasons that affect the structure of the pelvis and the blood vessels, putting pressure on the veins. Endometriosis, on the other hand, is caused due to the tissue similar to the lining of the womb growing outside the uterus, on the ovaries, and in fallopian tubes.
The Center for Vascular Medicine will help you learn more about chronic pelvic pain and its causes. We specialize in the diagnosis and treatment of various vascular symptoms of chronic pelvic pain and other conditions. Our primary focus is compassionate patient care. We are committed to long-term treatment, monitoring, and prevention of vascular conditions.
To learn more visit: https://www.cvmus.com/vascular-treatment/chronic-pelvic-pain-signs-and-treatments
Find us on Social Media