Are you having nighttime leg pain? Visit a vascular specialist
An artery is a blood vessel that brings oxygen and nutrient-rich blood from your heart to the rest of your body like your organs, arms, legs, and feet. Without oxygen and nutrients, your body would not be able to function. The nighttime leg pain can be a sign of Peripheral arterial disease (PAD). Below are the reasons why the patient might be suffering from PAD.
What is PAD? Peripheral arterial disease (PAD) is a common condition that affects about 200 million people worldwide. PAD occurs when there is a blockage or narrowing in one or more of these arteries supplying the blood to your body.
Risk Factors - The two biggest risk factors for PAD are smoking and diabetes. Other risk factors include high blood pressure and high cholesterol.
PAD Causes - The most common reason for PAD is due to the buildup of plaque in the arteries causing a narrowing or blockage that prevents the blood to flow. When this occurs, your body's tissues are unable to get the blood and oxygen it needs and this manifests as pain.
When you use the muscles in your body like your legs when you walk or exercise, the muscles require more blood and oxygen than it would need compared to when you are at rest. When you have PAD, your body is unable to provide the muscles in your legs with this increased need of blood. Therefore, pain with exertion (like pain in your legs when you walk or exercise) that gets better when you rest is the most common sign of vascular disease.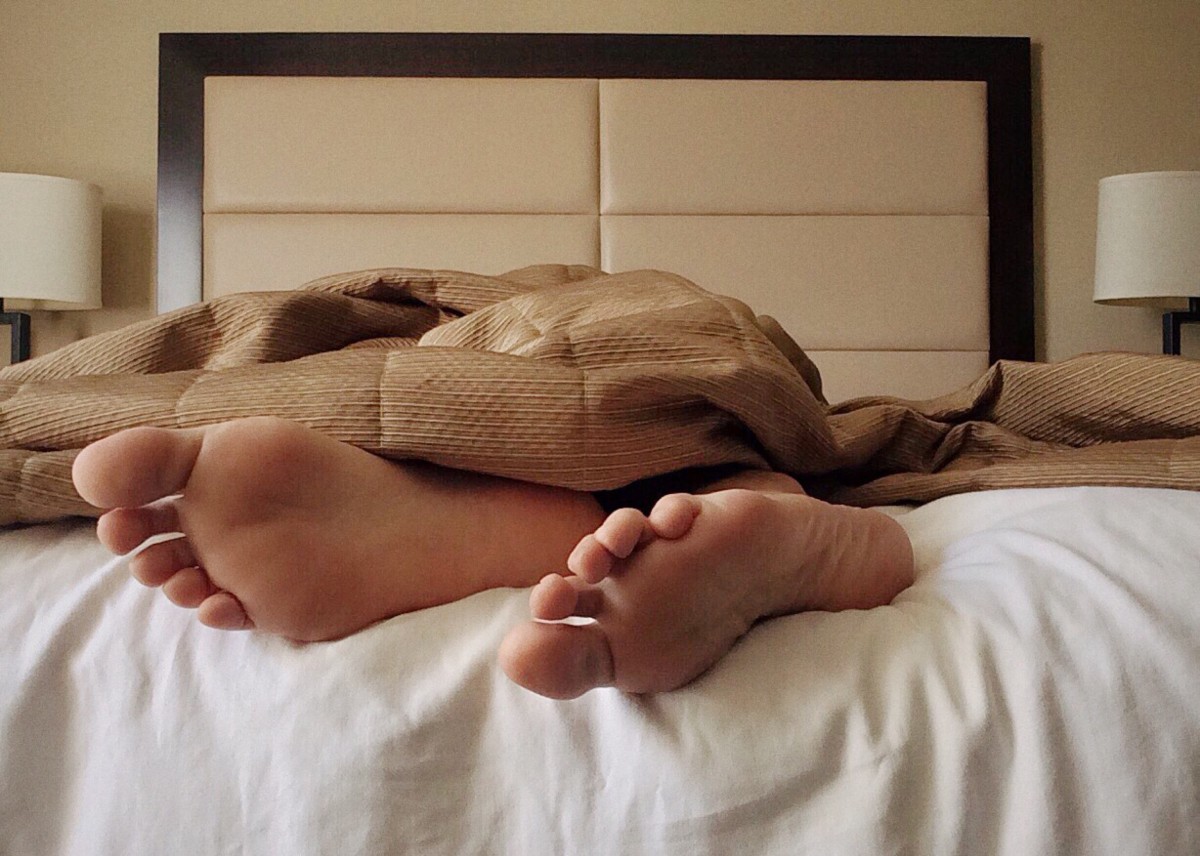 Reason for your nighttime leg pain - If you have a severe form of PAD, you may also experience pain in your legs at nighttime.
Gravity helps bring blood down to your legs when you are standing if you have major narrowing in the arteries. When you go to sleep at night you are lying flat in your bed and gravity is no longer working in your favor. Pain in your legs at night, especially pain that wakes you up at night that gets better when you dangle your feet over the side of the bed may also be a sign of vascular disease.
There are also other signs that you might have a blockage in your arteries other than pain with exertion or at night. This includes changes in the color of the skin of your legs (pale, red, black, purple), wounds or ulcers that are not healing, numbness or tingling in your legs or feet, or coldness to your feet.  PAD is a dangerous condition and needs immediate medical attention. If you have any of the symptoms mentioned, it is important that you reach out to your doctor or medical professional.
Only trained vascular physicians can diagnose these conditions using your history, your age, and with the help of an ABI test, ultrasound, and IVUS scan. Once the findings are confirmed a minimally invasive angiogram procedure might be prescribed. This advanced procedure requires no hospital stays and doesn't require open surgery. Please see a vascular doctor for more information about the procedure.