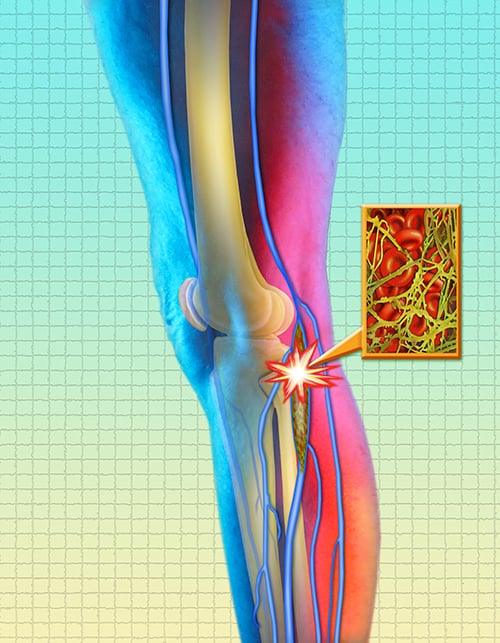 Deep Vein Thrombosis (DVT) occurs when a blood clot has formed deep in the vein. DVTs, and clots in general, can occur anywhere in the body but are normally found in the veins of legs due to the decreased blood velocities and increased blood pooling in this system. These clots can reduce the volume of blood flowing through a vessel. A part of or the whole blood clot may also break off and travel to other parts of the body. This poses a serious medical concern and may be life-threatening. If you suspect you may have DVT, please contact your doctor as soon as possible.
Symptoms:
Swelling in the leg
Red skin or discolored skin on the leg or near blood clot site
A warm feeling near blood clot site
Blood present in urine
No symptoms at all
Possible Causes & Risk Factors:
Pregnancy
Birth Control
Clotting Disorder
Obesity
Heart Failure
Injury
Age
Long Periods of Inactivity (e.g. during air travel or long car rides)
Smoking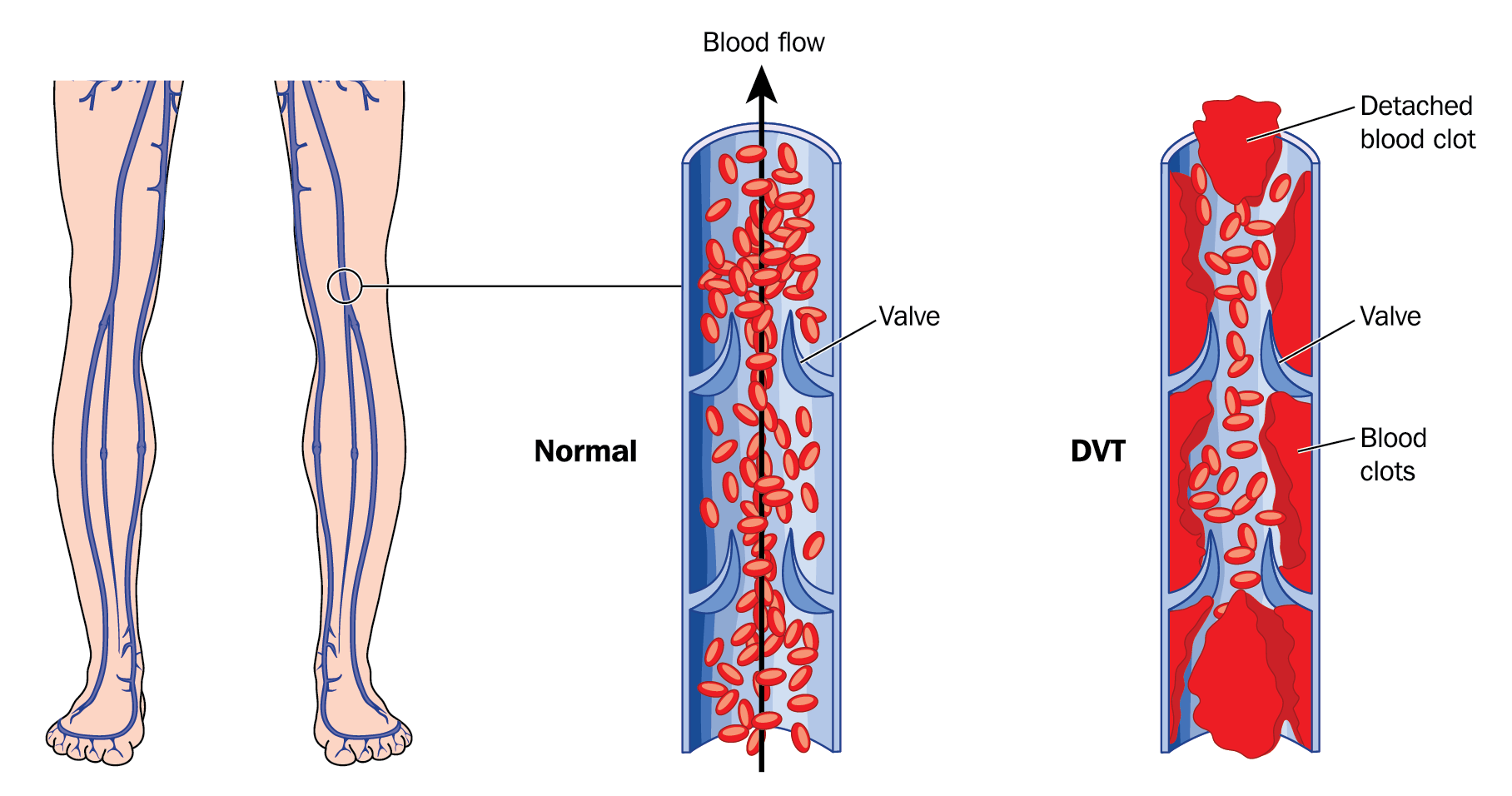 Complications of DVT may include:
Pulmonary embolism – a potentially life-threatening condition that occurs when a blood clot travels through the bloodstream and lodges in the lung. Symptoms of pulmonary embolism include:
Lightheadedness
shortness of breath
coughing blood
chest pain
a quick pulse
Please contact the emergency room immediately if you suspect DVT and have symptoms of pulmonary embolism.
Post-thrombotic syndrome – the veins in your body have valves that facilitate one-directional flow of blood in your body. A DVT can damage these valves and cause pooling of blood in the lower leg. This pooling of blood may subsequently lead to swelling, pain, and ulcers.
DVT can be diagnosed by reviewing a patient's medical history, presenting symptoms and physical examination. The symptoms of DVT are shared with many other diseases so duplex ultrasonography, a non-invasive imaging modality, is used to diagnose Deep Vein Thrombosis. If you suspect that you or someone you know may have DVT, please call our hotline number (877) SCAN-DVT as soon as possible.