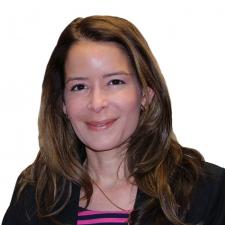 Schedule an Appointment >
Dr. Cruz began her medical career in 2002 when she graduated with her MD from Universidad Iberoamericana (Unibe), Dominican Republic. She completed a medical internship in 2004 with Nassau University Medical Center, in Long Island, NY, as well as a surgical internship with Stony Brook University Medical Center (SUNY) in Stony Brook, NY in 2005. Her residency was also at Stony Brook, where she was chief resident from 2008-2009.
In 2010, after her Laparoscopic Surgery fellowship at St. Francis Hospital in Hartford, CT, Dr. Cruz dedicated her career to the practice of and research around minimally invasive procedures. She has presented on the "Past, Present and Future of Minimally Invasive Surgery" (2010) and on the subject of Single Incision Laparoscopic Surgery (SILS) multiple times. She is board certified by the American Board of Surgery and a member of the American College of Surgeons.
Dr. Cruz is a member of the Society of American Gastrointestinal and Endoscopic Surgeons, American College of Physicians, Nassau County New York Medical Society and Hartford Connecticut Medical Society. She is fluent in both English and Spanish.
Education
Universidad Iberoamericana, Mexico City, Mexico
Stony Brook University Medical Center (SUNY), Stony Brook, NY - Internship
St. Francis Hospital, Hartford, CT - Fellowship
Associations
American College Of Surgeons (ACS)
Society of American Gastrointestinal and Endoscopic Surgeons (SAGES)
Nassau County Medical Society, Garden City, NY
Hartford Connecticut Medical Society (HMS)
Certifications
American Board of Surgery (ABS)