Let's form a partnership for our patients.
CVM has gained tremendous momentum in the field of vascular care and treatment by partnering with organizations like yours. We, no doubt, can partner together to better serve our patients and overcome the challenges of today's health care environment.

VISION
CVM is continuously redefining the care of patients with vascular disease by providing comprehensive outpatient-based vascular care throughout the United States.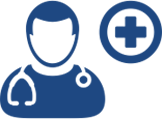 MISSION
CVM's mission is to improve lives in the communities we serve by providing state-of-the-art vascular care in a compassionate and affordable manner.

VALUES
We believe the treatment of symptomatic vascular disease is a necessity. This value serves as a compass for our actions.
Why Partner with CVM?  
Highly competitive salary and potential for stock options.
Attractive and customized purchase packages for existing vascular groups.
Dedicated data collection processes and research support team.
Clinical independence in a practice where physicians are not questioned about their practice patterns.
Centralized back office services for maximum efficiencies.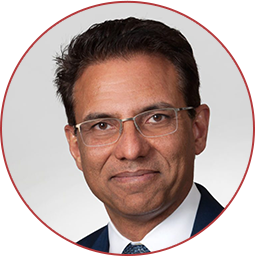 Dr. Sanjiv Lakhanpal, MD, FACS
Founder, Center for Vascular Medicine
What our Doctors are saying
Let's discuss how CVM may be the right fit for your organization and your future.
"Being welcomed into the CVM family was like receiving an invitation to join a crew who is charting new waters through the exciting world of deep venous and pelvic venous disease. Relieving chronic pain, healing ulcers, and making history with landmark publications is not your everyday job. The opportunities here are endless, and I feel so fortunate to be part of this team!"

Dr. Zoe Deol MD, FACS, DABVLM
"I love providing clinical care to my patients, but the drudging day-to-day administrative hassles in my old private practice kept me from being fully satisfied with my role. CVM takes care of all the administrative functions and brings me ease of mind so that I can deliver the best care possible to my patients."

Dr. Arthur Delos Reyes, MD, FACS, RPVI
"As a Gynecologist, I have learned so much about pelvic pain of venous origin from CVM. It is a missed opportunity for Gynecologists not being educated and trained in the differential of pelvic pain to include deep vein and pelvic vein disease. I have done so much more for pelvic pain patients as a result of partnering with CVM; they have brought about life changing results for many chronic patients."

Theresa M. Soto, MD FACS, RPVI
Operations
CVM manages staffing, training, and education as part of our operations support. We provide the infrastructure to maintain all state and federal guidelines for surgical standards, compliance, inventory management and human resources.

Pre-Authorization & Billing
We bring years of experience in credentialing and revenue cycle management. Our pre-authorization team does the important work to ensure patients get the most from their benefits.

Patient Services
An in-house team dedicated to patient services handles appointment scheduling and confirmation. CVM takes pride in ensuring current and prospective patients get optimal service when considering us for their care.

Sales & Marketing
CVM has a dedicated sales and marketing team that puts your practice at the forefront for growth. You will have a dedicated liaison that helps you build relationships with referring physicians. Our specialized marketing team will apply a localized strategy both in digital and traditional methods to make you successful.
Why Choose Center for Vascular Medicine?
Center for Vascular Medicine is the nation's largest physician-owned outpatient-based vascular practice. We proudly employ only the highest caliber vascular medicine specialists and medical staff in the profession.
91 Patient Net Promoter Score
15,000+ Patient interactions per year
20+ Centers