5 things you must know before getting leg pain treatment.
We believe that every patient should be empowered to make the right decisions
when it comes to vein disease and your available treatment options.
Download our free ebook to learn:
Some of the causes of chronic leg pain
Major signs and symptoms of leg pain
Latest technology to diagnose and treat leg pain for a vascular origin
Options for care and what to expect after treatment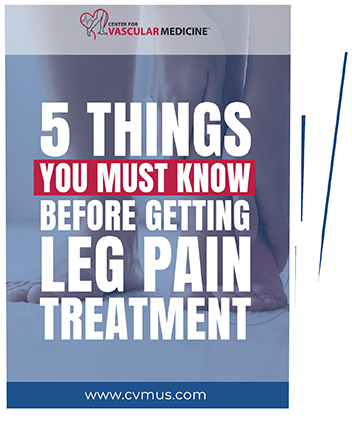 Fill out the form to Download the ebook now.