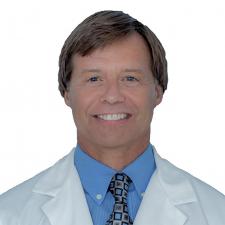 Schedule an Appointment >
As a former emergency physician, he has a knowledge base of many different medical problems and the technical skills necessary to treat venous diseases. As a venous and lymphatic specialist, he also has 17 years' experience in the diagnosis and treatment of venous diseases.
Dr. Nichols earned his AB Chemistry degree and his Medical degree from the University of North Carolina-­Chapel Hill. He served his internship and residency in Emergency Medicine at the University of Louisville, Kentucky. He later founded and ran the Family Life Services Free Medical Clinic in Martinsville, Virginia, for several years. He also has served as operational medical director for several organizations, including Piedmont Area EMS, Stone Ambulance Service and Martinsville Speedway.
Dr. Nichols served as Staff Physician, Department of Emergency Medicine at the Memorial Hospital of Martinsville and Henry County Virginia, and as Medical Director of the Virginia offices of Circulatory Centers of America (a practice he founded as Genesis Vein Specialists).
He is a member of AOA, American College of Phlebology, American Society for Laser Medicine and Surgery, and the Portsmouth Academy of Medicine. He is also a diplomate of the American Board of Emergency Medicine and of the American Board of Venous and Lymphatic Medicine.
Education
University of North Carolina, Chapel Hill, NC
University of Louisville, Louisville, KY
Associations
American Vein and Lymphatic Society (AVLS)
Society for Vascular Ultrasound (SVU)
Alpha Omega Alpha Medical Honor Society (AΩA)
Certifications
Emergency Medicine
American Board of Venous and Lymphatic Medicine (ABVLM)
Registered Physician in Vascular Interpretation (RPVI)