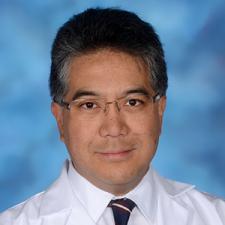 Schedule an Appointment >
James Laredo, MD, PhD, FACS, is board-certified in both Surgery and Vascular Surgery and is credentialed as both a Registered Vascular Technologist (RVT) and Registered Physician in Vascular Interpretation (RPVI) by the American Registry for Diagnostic Medical Sonography (ARDMS).
Dr. Laredo earned both his PhD in Physiology and MD degree at the University of Maryland School of Medicine. He completed his general surgery training in Boston at the Beth Israel Deaconess Medical Center/Harvard Medical School and vascular surgery fellowship at Loyola University Medical Center in Chicago. He is an Assistant Professor of Surgery at Georgetown University School of Medicine and an Associate Professor of Surgery at The George Washington University School of Medicine & Health Sciences.
Dr. Laredo is a member of numerous medical and surgical societies including the Society for Vascular Surgery, the American Venous Forum, the American College of Surgeons, the American Vein and Lymphatic Society, and the American Medical Association. He continues to be active in clinical research and was awarded the Vascular and Endovascular Surgery Society Academic Award for research in 2006.
Where to see this provider:
Education
University of Maryland School of Medicine
Associations
Society for Vascular Surgery
American Venous Forum
American College of Surgeons
American Vein and Lymphatic Society
American Medical Association