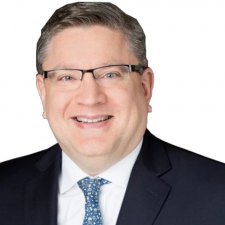 Schedule an Appointment >
Initially, Dr. Harris treated children with venous malformations; lessening their discomfort and disfigurement making a significant improvement in their quality of life. He was later introduced to varicose vein disease and chronic venous insufficiency and was disturbed to see the general lack of awareness and understanding of the significance of those problems in adults. Using the skills he mastered as a Vascular and Interventional Radiologist, he was easily able to transfer his techniques to adults.
Dr. Harris has over 25 years of medical experience and obtained additional certifications as a diplomat of the American Board of Venous and Lymphatic Malformation. He is a Registered Physician in Vascular Imaging where he could bring this most robust set of skills to the adult population. He is also a member of the following medical societies: American Society of Functional Neuroradiology, American Society Pediatric Neuroradiology, American Society of Neuroradiology, and Society of Interventional Radiology.

Dr. Harris now serves The Center for Vascular Medicine in the treatment of venous disease of the pelvic region and lower extremities.
In the summer of 2019, Dr. Harris was awarded the Castle Connolly "Top Doc" distinction. Castle Connolly is the most trusted and respected independent source for those seeking quality healthcare. Because Castle Connolly recognition is based on peer nominations – doctors nominate doctors they would entrust with their own care – it is a highly prestigious honor. Dr. Harris is the only Vascular and Interventional Doctor in Glastonbury or Cromwell with this distinction.
Education
New Jersey Medical School
Associations
American Society of Functional Neuroradiology
American Society Pediatric Neuroradiology
American Society of Neuroradiology
Society of Interventional Radiology
Certifications
Diplomate American Board of Venous and Lymphatic Medicine
American Board of Radiology with Qualifications in Interventional
Radiology and Neuroradiology