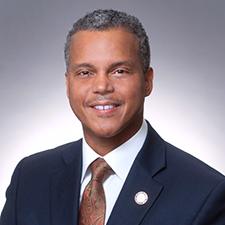 Schedule an Appointment >
Dr. Albert Sam is a specialty care physician board certified in vascular and endovascular surgery. Prior to joining Inova he was in private practice in Middletown, CT, and was the founder and director of the Middlesex Health multidisciplinary limb preservation program.
After completing a vascular and endovascular surgery fellowship, he entered private practice in Baton Rouge, LA, where he served as the Chief of Vascular Surgery at Baton Rouge General Hospital. He joined Tulane Medical School as an associate professor of surgery and Chief of Vascular and Endovascular surgery at the Tulane Heart & Vascular Institute in New Orleans. During this time he served as Tulane's board chair of the Gulf South Quality Network - a clinically integrated, population health centered, physician network of nine member hospitals and 1,600 physicians in Louisiana overseeing processes to improve quality and safety.
In addition to becoming one of the first physicians nationally to be board certified in general surgery, vascular surgery and endovascular medicine, he has served as a principal investigator for numerous national and international vascular clinical trials, including the NIH stroke trials CREST and CREST-2.
Education
Tulane School of Public Health/Health Systems Management - MMM (Master of Medical Management), 2010
University of Illinois at Chicago – MS (Science of Surgery), 1998
Duke University School of Medicine – MD, 1993
Morehouse College – BS, 1989
Post Graduate Training
Residency
University of Illinois Chicago
Training Specialty: General Surgery
07/01/1994 - 6/30/2001
Fellowships
Northwestern University Medical School
Training Specialty: Vascular Surgery
07/01/2001 - 06/30/2003
Physiology Research
Focus: Vascular and organ blood flow changes during sepsis
7/01/1996 – 6/30/1998
Associations
Alpha Omega Alpha Honor Medical Society
Olga Jonasson Honored Alumnus Award, University of Illinois at Chicago
Living Legend Award, Blue Cross Blue Shield of Louisana
Louisiana Role Model Award, Baton Rouge Links Inc.
Secretary/Treasurer, Lousiana Board of Regents