Hartford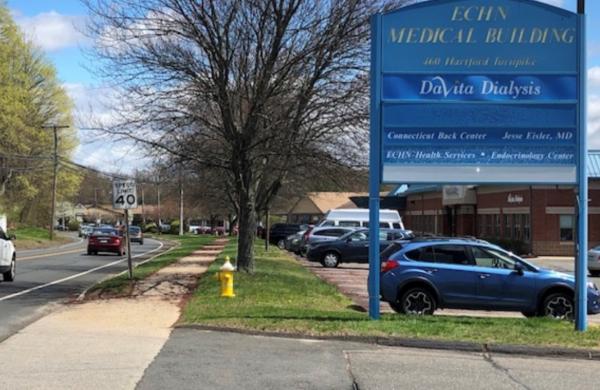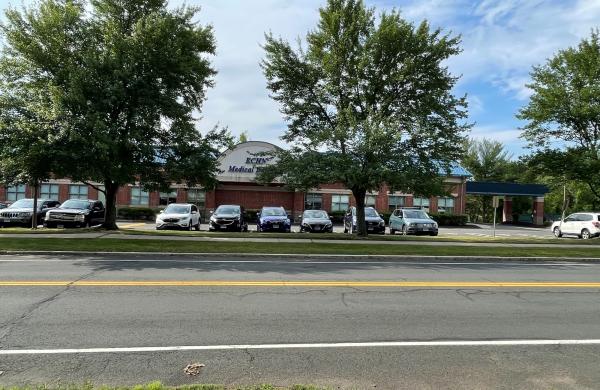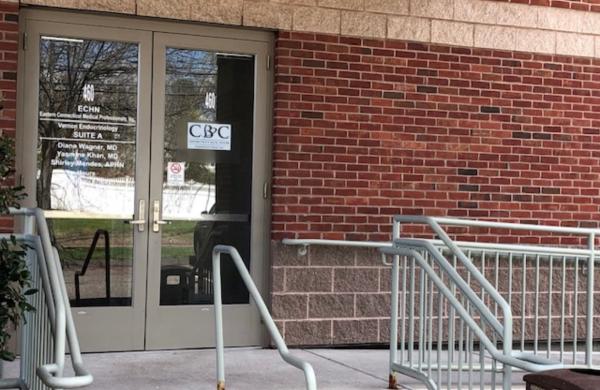 The Physicians at the Center for Vascular Medicine are here to guide and effectively treat you. Vascular doctors at the center can help treat deep veins of the pelvis and lower extremities.
Location Information
This is TELEHEALTH ONLY. You will receive a video call with a vascular specialist. This gives patients the ability to speak with a vascular specialist, explain their symptoms, and clarify the best course of action unique to the individual. The call center will walk you through the process of how to get connected using your computer or mobile device.
Talk with a staff member at (301) 486-4690 to learn more about our services and our locations.
• The street sign on Hartford Turnpike reads: ECHN Dialysis Building
• We share a building with: DaVita Dialysis Connecticut Back Center
Near-by landmarks
Vernon Diner
Vernon Commons
**The building is red brick with a blue roof
Directions
FROM I-84 EAST: Take Exit 64/65. Stay to the right, follow signs for Route 30 North. Bear right at the light at the end of the exit (onto Hartford Turnpike). You will pass a Kentucky Fried Chicken at the next light. Continue straight and you will see a Shell Gas Station on your right. Immediately after the Shell Gas Station take a right into our parking lot. You will see the ECHN Dialysis building (brick building with blue roof). We are located at the far end of the building. Our entrance faces Hartford Turnpike.
Address:
Telemedicine ONLY. The patient will be guided on the best course of action in Farmington, CT for an in-person visit.
Hours:
Tentative hours Monday (11:00 a.m. - 2:30 p.m.) Telehealth only (video call).
In-person visits are recommended for select patients during telehealth calls.
Contact Us:
Phone: (301) 486-4690
Fax: (860) 955-4583
Vascular Disease
The Center for Vascular Medicine is dedicated to helping patients diagnose and treat vascular disease in the legs, feet, and pelvic area. Our physicians help with deep venous and arterial disorders that cause chronic pelvic pain, leg pain especially at night or walking, and foot discomfort. Patients visit our facility when they show signs and symptoms of leg swelling, pelvic pain, pelvic pressure, restless legs or feet, ulcers, and discoloration of the lower extremities.
Call our facility to schedule an appointment or ask questions.
Vascular Doctors and Staff
Why Choose The Center for Vascular Medicine
Certified
Board Certified Vascular Specialists.
Expert Network
A network of vascular experts dedicated to helping patients like you find pain relief from vascular disorders.
Best Service
World class service provided to each patient (based on third party healthcare NPS scores).
Better Treatment for Pain
Best in class outcomes with minimal complications.
Most Experience
One of the largest providers of arterial and venous procedures in the United States. Our physicians are active in vascular research to find better solutions for patients.