Grand Rapids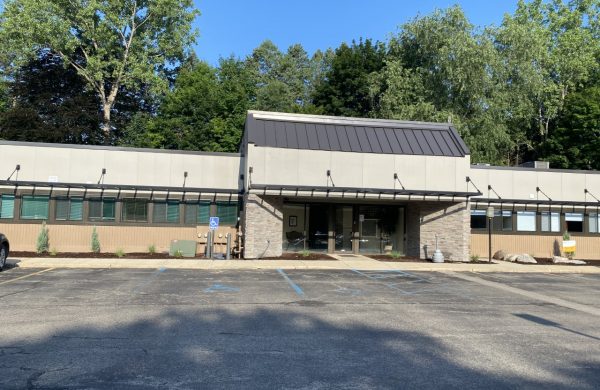 Center for Vascular Medicine is here to guide and effectively treat you. Our expertise can help in the diagnosis and treatment of deep venous and arterial diseases of the pelvis and lower extremities. Information about our comprehensive care center in Grand Rapids, MI:
We share a building with: Thrive Center for Health (located inside of Parchment Professional Building)
The patient should head through the main glass double doors then walk to end of hallway then make a left to Suite 105. We are on the 1st floor. It is handicapped accessible and plenty of parking in front of the building.
A front desk receptionist will be at the window so please ask for Lena when they arrive.
Grand Rapids is on the west side of the State of Michigan.
Near-by landmarks:
We are right off 96 frwy (runs east/west) Cross streets are Cascade & Forest Hills Ave.
Very close is Forest View Hospital and Spectrum Health. Cascade Hills Country Club and Graceland Cemetery are within a mile of the location.
In close proximity to:

- Frederik Meijer Garden & sculpture Park
- John Ball Zoo
- Gerald Ford Presidential Museum
- The Great Escape Room
Services include: Consultation, Venous and Arterial Procedures
Treatment of Pelvic Congestion Syndrome (PCS), May-Thurner Syndrome (MTS), Deep Vein Thrombosis (DVT) and Peripheral Arterial Disease (PAD)
Accredited Vascular Testing Center
Center for Vascular Medicine has been granted a three-year term of accreditation in Vascular Testing in the areas of Peripheral Arterial Testing by the Intersocietal Accreditation Commission (IAC). Accreditation through the IAC is a "seal of approval" that patients can rely on as an indication that the facility has been carefully critiqued on all aspects of its operations considered relevant by medical experts in the field of Vascular Testing.
Talk with a staff member at (301) 486-4690 to learn more about our services and our location
Address:
847 Parchment Drive SE
Ste. 105
Grand Rapids, MI 49546
Hours:
Wednesdays
8:00 am – 3:00pm
Contact Us:
Phone: 616-931-5055
Fax: 301-441-8809