Bel Air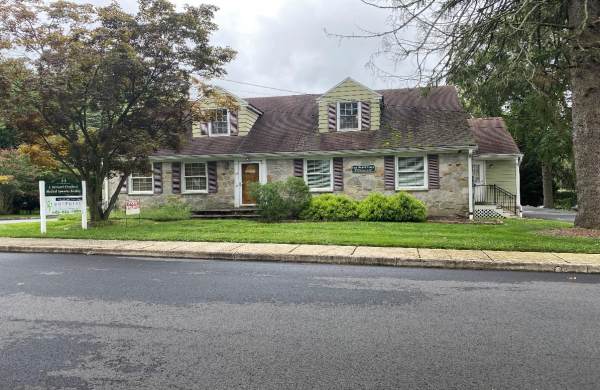 On-site directions:
The street sign on Eastern Avenue: J. Bernard Dayhoof Medical Specialty Building; Equipoise Massage Therapy
We share a building with:

Reflections Health & Wellness (Kristen)
Christine St. Ours, Nutritionist/Health Educator
Equipoise Massage Therapy (Sheryl)
Doreen Marie, Reiki Master & Psychic
Harford Acupuncture (Jean)

The building is a converted home and has a small parking lot available in the back. Street parking is also allowed.
Near-by landmarks:
Harford Bank corner of Main St & Eastern Avenue
Harford Lower Extremity Specialist corner of Main Street and Eastern Avenue
Accredited Vascular Testing Center

Center for Vascular Medicine has been granted a three-year term of accreditation in Vascular Testing in the areas of Peripheral Arterial Testing by the Intersocietal Accreditation Commission (IAC). Accreditation through the IAC is a "seal of approval" that patients can rely on as an indication that the facility has been carefully critiqued on all aspects of its operations considered relevant by medical experts in the field of Vascular Testing.
Talk with a staff member at (301) 486-4690 to learn more about our services and our locations.
Address:
21 Eastern Ave
Bel Air, MD 21014
Hours:
8:00AM – 4:00PM
One Saturday per month
Contact Us:
Phone: 301-486-4690
Fax: 301-441-8809